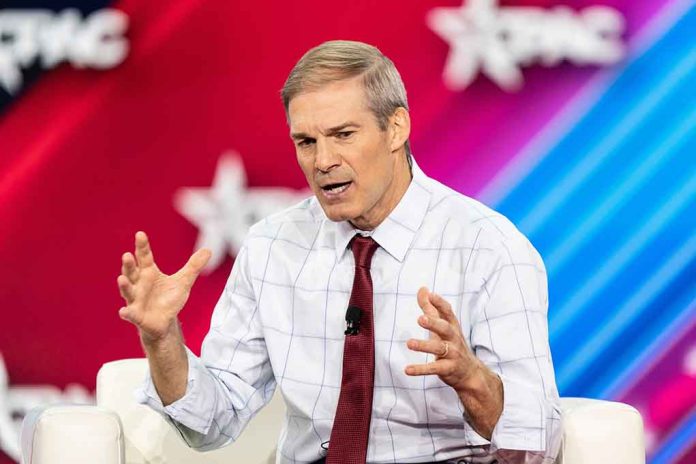 (UnitedHeadlines.com) – The House majority has announced it will be creating a committee to investigate the Department of Justice's (DOJ's) recent probes into alleged wrongdoings of Donald Trump and numerous other Republicans. The Select Subcommittee on the Weaponization of the Federal Government, consisting of 13 members, will delve into the department's investigative procedures and determine whether officials broke any laws in the process. At least one Democratic leader argued against the committee's formation, suggesting it might violate the separation of powers.
Members of the Right, such as Scott Perry (R-PA), called the investigations necessary. He believes the committee should include him despite the fact that he is among the lawmakers the DOJ has been investigating. Representative Thomas Massie (R-KY) also seeks committee membership. Representative Kevin McCarthy (R-CA), the new House Speaker, lauded any push toward accountability.
Naturally, Democrats protested the move. Representative David Cicilline (D-RI) told NBC News he'd dubbed the group "the MAGA Grievance Subcommittee." Judiciary Committee Ranking Member Jerry Nadler (D-NY) called the decision nothing more than an attempt to "shield the MAGA movement from the legal consequences of their actions."
Weaponization committee:

• Up for a vote in the House today

• Could make Jordan one of the most powerful lawmakers

• Empowered to probe "ongoing criminal investigations"

• Dems, for now, plan to participate

• 8 Rs, 5 Ds (McCarthy has final say)https://t.co/ViDs5yzatA

— Sahil Kapur (@sahilkapur) January 10, 2023
Representative James Clyburn (D-SC) sees even broader potential repercussions. MSNBC anchor Lawrence O'Donnell quoted Clyburn as calling the far-right members of the House "insurrectionists." The South Carolina House Democrat joined O'Donnell on his show, "The Last Word," where he expressed his concerns over the new committee.
Clyburn stressed that Congress investigating DOJ investigations wouldn't help build much-needed credibility in the government's branches. He said that during a House "leadership meeting" on January 9, left-wing lawmakers discussed strategies they might employ to ensure their peers didn't wrongfully erode the people's faith in the American government. The representative noted that Hakeem Jeffries, the House Minority Leader, was working to address the new committee — a move Clyburn had "full faith" in — adding that the DOJ's work needed to be independent of congressional interference to retain Constitutional checks and balances.
Clyburn also shared his dismay that Republicans needed 15 rounds of votes to name their House Speaker, adding that he was "embarrassed for them if [they weren't] embarrassed for themselves."
Copyright 2023, UnitedHeadlines.com