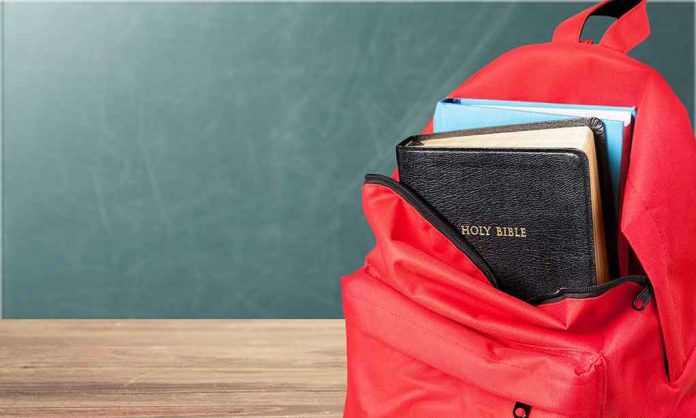 (UnitedHeadlines.com) – A shocking new course on how to dress as the opposite gender is being offered at Texas Christian University.
First offered during the spring 2023 semester, the course "Queer Art of Drag," is provided through the Women and Gender Studies department. Taught by Dr. Nino Testa, whose drag persona is "Maria Von Clapp," the course requires students to create their own "drag persona" and give a performance. The course is offered as a three-credit elective, with the lowest grade a student can get in the class being a B.
According to the course syllabus, to receive an A or A-, students must participate in a performance as part of the university's Spectrum Drag Show. Students must also record and edit a solo performance to be shown in the class. Students also must perform a 1-minute-long lip sync in front of the course. For the lip sync performance, students can wear makeup, though not required, while also expected to be focused on the choreography, facial expressions, and gestures required for lip sync accuracy.
Students create a "Drag Vision Board" to brainstorm questions to help them create each student's drag persona.
The assignment, "My Drag Worksheet," requires students to name their drag persona as well as describe their drag persona. Students must create a drag greeting and pose as part of the worksheet.
Assignments include writing a "drag bibliography," which requires students to use 8-10 articles about the people and performers and "politics, ideas, or communities" used to inspire their drag persona.
According to the Texas Christian University website, "Drag is an art form" with a history of challenging norms. The website defines drag as a "social critique, pedagogy, and queer world-making" outlet.
An Inclusive Excellence Grant from the Office of Diversity and Inclusion is being used to fund the course.
Copyright 2023, UnitedHeadlines.com