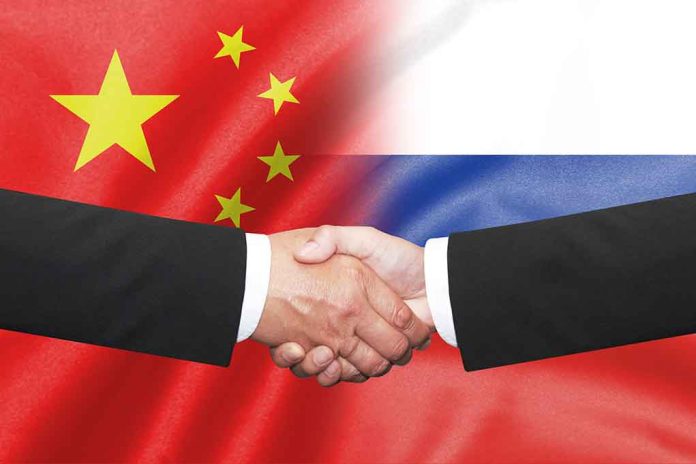 (UnitedHeadlines.com) – China may be considering sending nonlethal or even lethal military aid, such as weapons and ammunition, to Russia in the war with Ukraine, according to U.S. officials. In the year since the war began, China has mostly been on the sidelines, providing help by promoting Russian talking points and disinformation campaigns.
In a meeting with Wang Yi, a top foreign-policy official in China, outside the Munich Security Conference Feb. 17, Secretary of State Anthony Blinken mentioned the issue. Throughout the conference Blinken made it known to U.S. allies that U.S. officials were monitoring the situation regarding Beijing providing lethal military support to Moscow.
During Vice President Kamala Harris' speech at the Munich Security Conference she also made a reference to the situation with China and Russia, noting the two countries had become closer.
However, on Feb. 17, in Munich, Wang Yi told world leaders that China is going to be introducing a peace plan which would end the conflict between Russia and Ukraine. U.S. intelligence is indicating the opposite.
In the year since the war began, China seemed to heed the warning given by National Security Adviser Jake Sullivan to not provide Russia with weapons. However, U.S. officials have said there are now signs that China is considering testing the line of providing lethal aid to Russia.
The Biden administration brought evidence suggesting that companies within China were already providing Russia with nonlethal military support to the attention of officials in China in January 2023. U.S. officials are concerned that the aid in not just coming from private companies, but the Chinese government as well.
U.S. officials are now monitoring to determine if any of the support being given to Russia violates any sanctions. The U.S. could also choose to impose new sanctions for any nonlethal military aid.
Copyright 2023, UnitedHeadlines.com