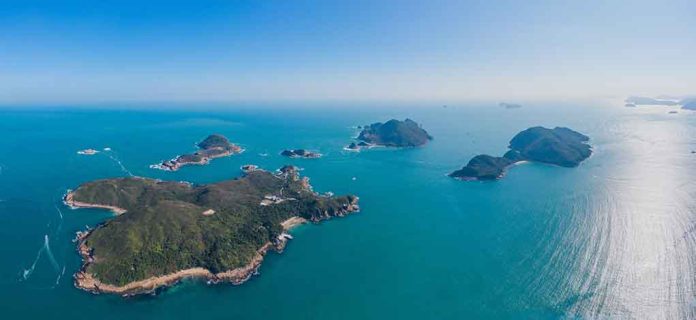 (UnitedHeadlines.com) – As the US continues to look for ways to carefully deal with the conflict in Eastern Europe, it may be in for another mess. Tensions have been building with China over Taiwan. Now, China has deployed weapons to multiple islands, fully preparing them for battle.
Newsweek: China Has Weapons on at Least 3 Islands in South China Sea: U.S Official.https://t.co/MnhJdHRZoX

— USCPF (@USCPF) March 21, 2022
In his choice to move forward with the arms, Chinese President Xi Jinping has reneged on his commitment to not militarize the artificial islands in the South China Sea, which the People's Republic of China built.
Admiral John Aquilino, the US Indo-Pacific Commander, told the Associated Press (AP) that China has weaponized at least three of their artificial islands. Its military has sent over anti-aircraft and anti-ship missiles along with fighter jets, laser equipment, and signal-jamming technology.
Admiral Aquilino believes the military build-up, which he called the largest since World War II, is destabilizing the region. Several countries have disputed with each other over the area. Newsweek notes that China began developing the islands a decade ago in an effort to boost territorial claims in the South China Sea. At that time, President Jinping stated they wouldn't receive military armaments.
According to the AP, China now has the world's second-largest defense budget, and the country is modernizing its military. With the militarization of the artificial islands and increasing hostility toward Taiwan, is China preparing to start the next major conflict?
Copyright 2022, UnitedHeadlines.com