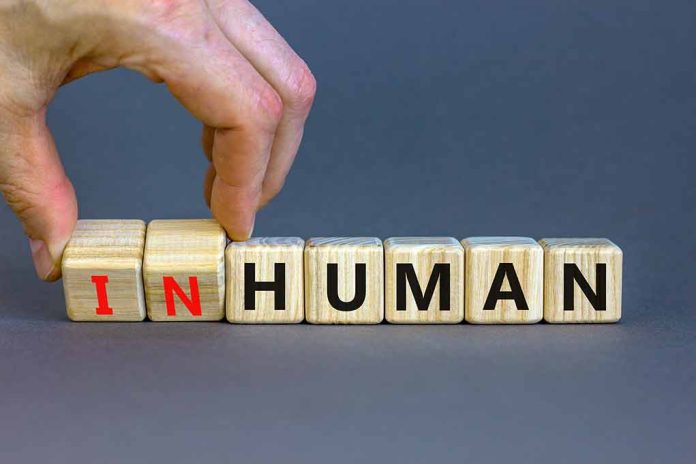 (UnitedHeadlines.com) – An Aug. 27 photo showing illegal migrants being sheltered at the 12th District Police Station in Chicago went viral with claims of "inhumane" conditions.
The photo showing about 30 migrants sleeping on the lobby floor was posted on the Twitter account of the 16th & 17th District Chicago Police Scanner page, which called the conditions "dehumanizing."
Since August 2022, over 13,000 migrants have been sent to Chicago where Mayor Brandon Johnson states they are welcome. Johnson states his administration is committed to helping get migrants on a "path to resettlement and self-sufficiency." There are about 6,500 migrants being housed at the 15 shelters in Chicago. In the police stations and airports, there are another 1,500 waiting for there to be room in the shelters.
The move to begin using police stations again as temporary shelters comes as the number of migrants in the city is expected to increase. The 12th District has housed around 100 migrants at times. Some migrants have been forced to sleep outside in the 14th District because of a lack of space inside. Currently, around 30 migrants are at the Ogden station and another 30 at the Town Hall station both of which had been closed to housing migrants due to allegations of sexual misconduct.
Johnson has designated areas at Wilbur Wright College as well as Daley College as shelters for the migrants, despite opposition.
However, his plans were criticized in July by 42nd Ward Alderman Brendan Reilly after the migrants created a dangerous situation at a closed hotel Johnson had housed them in.
Chicago's City Hall has spent about $120 million in taxpayer funds on housing illegal migrants, though officials have not stated what that money went toward. The Twitter post called for an audit of the funds that are being spent.
During an April City Council hearing, 30th Ward Alderman Ariel Reboyras said at least $7,000 a month is being spent by the city on each illegal migrant.
Copyright 2023, UnitedHeadlines.com