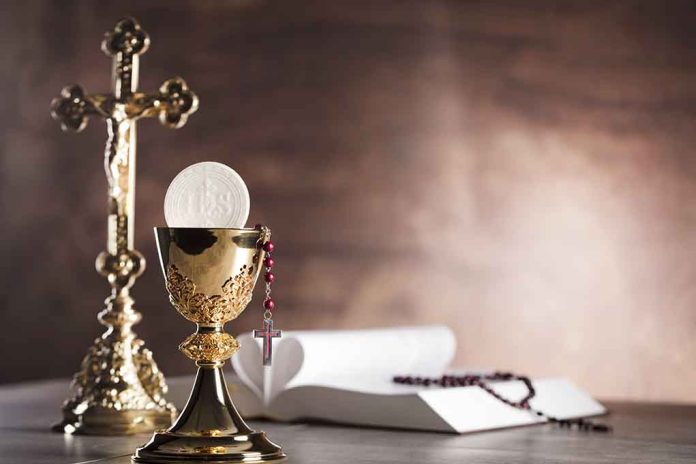 (UnitedHeadlines.com) – Once again, the Catholic church is making headlines over allegations of sexual abuse. A recent New Jersey case is adding to the growing saga of abuse accusations against the religious organization. This time, the church is taking a major hit as a Catholic Diocese has agreed to settle the lawsuit for $87.5 million.
NJ Catholic diocese accepts $87.5 million settlement to settle clergy sexual abuse cases https://t.co/H2JbGl0hGz

— Hanlire (@HanlireCom) April 20, 2022
The Camden Diocese oversees six counties near Philadelphia in Southern New Jersey. According to PBS, there have been more than 300 potential victims of abuse in this area. The $87.5 million settlement is one of the largest sums of money the Catholic church has paid out in similar cases, more than the Boston lawsuit, which the church settled for $85.
Of course, the lawsuit still has to go to a US Bankruptcy Court, and the judge needs to approve it.
Two of the attorneys representing the New Jersey victims, Jason Amala and Jay Mascolo, claim each victim could see a payday of $290,000 — if all goes well in bankruptcy court. The settlement suggests a trust, which the diocese has said it will fund for four years to compensate the survivors. The diocese also pledges to better protect children in the future.
The Catholic church seems to be diminishing as many dioceses across the US are filing bankruptcy due to claims similar to this alongside other lawsuits. Are they facing accountability for these heinous actions?
Copyright 2022, UnitedHeadlines.com