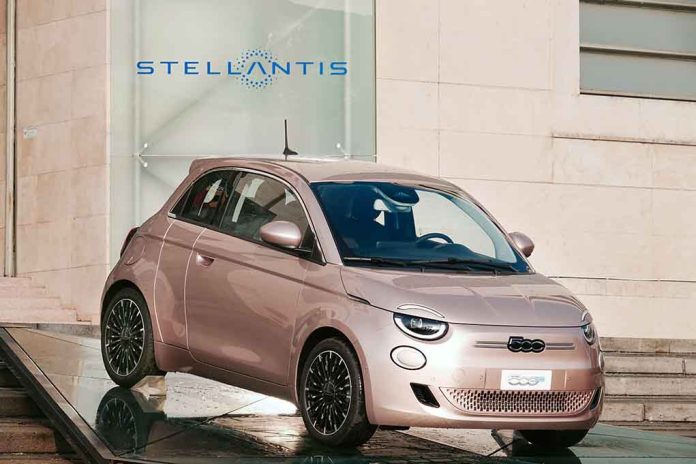 Deaths Cause Major Car Manufacturer To Issue Stop Driving Order
(UnitedHeadlines.com) – Stellantis, the company that owns Chrysler, Dodge, and a handful of other automobile manufacturers, is reminding consumers about a 2015 "Do Not Drive" order some owners have yet to heed. The recall affected 276,000 cars, and so far, 32 people have died worldwide due to the defective part.
A poorly designed airbag lies at the root of the problem. NPR reported that the part's manufacturer, Takata, had relied on small ammonium nitrite explosions to deploy the bags, but it hadn't anticipated the chemical's volatility over time, especially with exposure to heat and humidity. Some drivers learned the hard way that the metal canister in the unit could eventually explode, sending deadly shrapnel through the car's interior.
Faulty air bags trigger a warning not to drive 276,000 older Dodge and Chrysler cars https://t.co/g5rxObVXG6

— NPR Business (@nprbusiness) November 3, 2022
Fox News reported that millions of these faulty units are still on the roads. The news outlet shared Stellantis' warning that the risk of catastrophic failure increases as the cars age, placing the people driving them in greater danger.
Affected models include Chrysler 300 sedans and Dodge Chargers, Challengers, and Magnums manufactured between 2005 and 2010. To find out whether a vehicle falls under the recall, anyone can call 833-585-0144 to check their VIN number against the list. Information is also available through nhtsa.gov/recalls. Replacement of the faulty part is free to consumers, so there's no excuse to delay taking action.
Copyright 2022, UnitedHeadlines.com