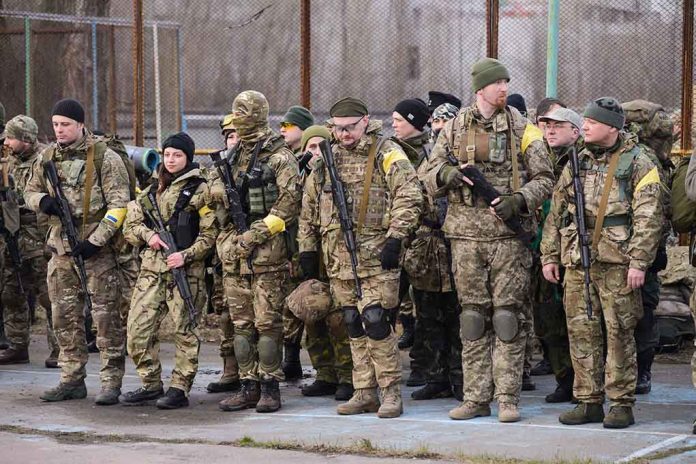 Two American Soldiers Returning Home After Being Captured
(UnitedHeadlines.com) – Russia released 215 Ukrainian prisoners of war and 10 other soldiers from five other countries on September 21. Two US veterans, 39-year-old Alexander Drueke and 27-year-old Andy Huynh, were among the freed captives. The two Alabamians had traveled separately to Ukraine, hoping to offer their skills and support to the effort, only to fall into enemy hands.
Leaders from Turkey and Saudi Arabia played vital roles in the negotiations leading to the agreement between the warring nations. In exchange for the 225 POWs, which included two Americans, five Brits, and one individual each from Morocco, Sweden, and Croatia, Ukraine granted the release of 55 Russian soldiers and sympathizers.
Ukrainians in Kyiv said they cried with joy and felt hope after Russia and Ukraine carried out a surprise, large-scale prisoner swap https://t.co/f6qv4GGSIm pic.twitter.com/ft27yiT8Vx

— Reuters (@Reuters) September 22, 2022
Drueke is an Army veteran, having joined at the age of 19, moved by the horrors of 9/11, and hoped he might be an asset overseas. Huynh is a Marine veteran. The soldiers bonded over their shared home state while fighting together near enemy lines and during their nearly three months of captivity.
The two American soldiers contacted their families, letting them know they were free and in relatively good shape. The men are currently at the Saudi Arabian American Embassy in Riyadh and expect to return home after they've passed medical checks and completed a debriefing.
Copyright 2022, UnitedHeadlines.com