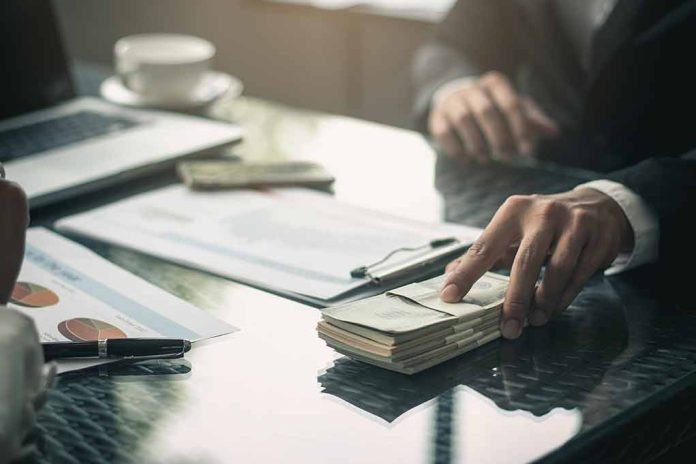 (UnitedHeadlines.com) – Campaign finance filings show that Mississippi Public Service Commissioner Brandon Presley received $10,000 from a Chinese national that has ties to Hunter Biden. Presley is running as a Democrat for governor of Mississippi.
Wanxiang America President Pin Ni donated $10,000 to Presley on June 26. The company is linked to the Communist Party of China.
On July 25, 2014, Ni as well as Wanxiang Resources Co. President Youhong Han met with then-Vice President Joe Biden at the White House. The Wanxiang executives had been invited by Biden to tour the cities of Washington, Detroit, and Dover, Delaware.
According to emails from Hunter Biden's laptop, Ni emailed Hunter Biden about his Fisker automobile less than a week after the meeting. After Hunter Biden told Ni he had sold the car back to the dealer "at a big loss," Ni then emailed back that he would "make sure your next Fisker will exceed the expectation."
In the Hunter Biden tax fraud investigation, the Fisker car purchase has been a point of heavy scrutiny by federal prosecutors.
In 2021, the founder of Wanxiang Resources Co. Lu Guanqiu was awarded the title of "National Outstanding Communist Party Member" posthumously by its parent company, Wanxiang Group. Guanqiu was also the Communist Party of China's 13th and 14th Representatives, as well as a delegate for the 9th, 10th, and 11th Chinese National People's Congress.
Though Presley portrays himself as a moderate, several progressive Democrats have also donated to his campaign.
Elizabeth Naftali, who bought Hunter Biden's artwork, donated $2,500 to Presley on July 29. California attorney Steve Phillips also donated $50,000 to Presley on June 23, which was Presley's largest donation in June. Akonadi Foundation founder and Democrat mega-donor Quinn Delaney donated $25,000 to Presley on June 30. Failed Democrat gubernatorial candidate Stacey Abrams donated $500 on June 27 and New York billionaire and Democrat mega-donor Philip Munger donated $15,000 on June 30.
Copyright 2023, UnitedHeadlines.com