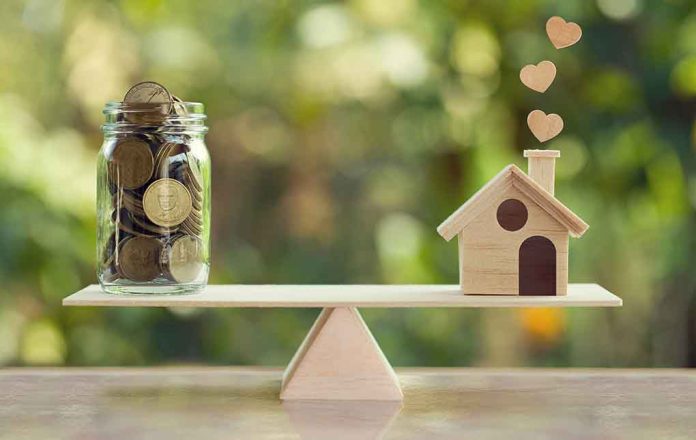 (UnitedHeadlines.com) – Homeownership is a common target among renters, but Cato Institute, in cooperation with YouGov, warns only about half of the hopeful buyers see themselves getting that far. High mortgage rates and skyrocketing consumer prices have most people struggling to get by, making building equity feel more like a lofty dream than an actual goal. A recent survey from the polling group reflects how dire the housing situation has become.
The Cato Institute polled 2000 individuals, 53% of whom were homeowners, between August 17 and August 23. The survey divided respondents by political affiliation, gender, race, and education to ensure the sample adequately represented the average American. It asked 15 questions on issues that ranged from current living situation to thoughts on ideal housing communities.
Most Americans couldn't afford to buy their own home today: survey https://t.co/I3CLMWqgxA pic.twitter.com/vZF3kV4WZL

— The Hill (@thehill) December 29, 2022
Most telling was a question specifically for homeowners, which asked if they believed, based on the current market, whether they'd be capable of buying their homes today. A stunning 55% said they wouldn't be able to afford the expense. Additionally, 73% felt the average person wouldn't be able to buy in their neighborhood. Among participants with kids, 69% said they worried about their children or grandchildren affording roofs over their heads. And 72% of all respondents would agree to local building projects as a solution if it meant more affordable accommodations for the younger generation.
The Hill reported 2022 saw the largest one-year increase in mortgage interest rates in 50 years. The difference adds up to about $1000 more each month for the typical buyer — enough to break the average bank.
Could you afford to buy your home in today's market?
Copyright 2023, UnitedHeadlines.com