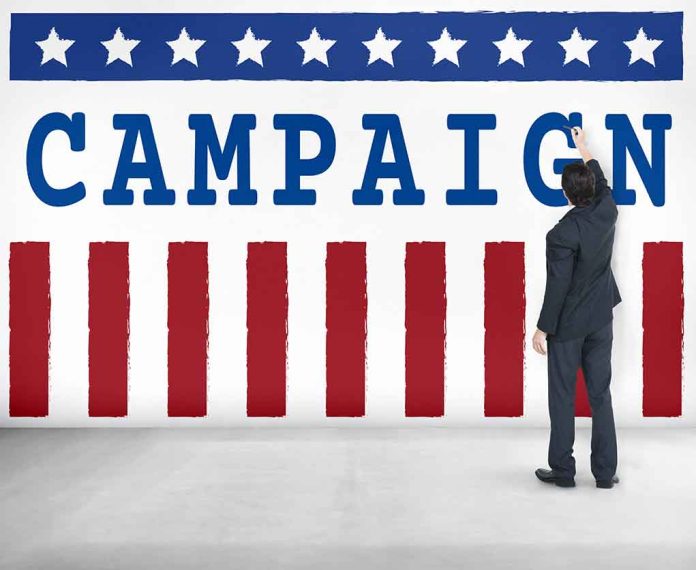 (UnitedHeadlines.com) – Inflation has left a lasting mark on the US economy, affecting businesses and individuals alike. The lowered spending power could even hit the 2024 campaign trail, but experts recently made a drastic move. On February 2, the Federal Election Commission (FEC) announced it raised its limits on individual campaign donations.
Limit Changes
Individual donation limits for candidates in 2022 topped off at $5,800. The FEC added $800 for 2023 contributions, allowing a total of $6,600 from any individual toward any candidate — $3,300 during the primaries and another $3,300 during the general election. The news of an increase isn't all that remarkable. The law says the FEC must make adjustments to account for inflation every other year. This year happens to come at the tail-end of record-high inflation rates, the likes of which the county hasn't seen in almost 40 years.
Inflation leads to higher campaign donation limits https://t.co/edHXGCkxM4 pic.twitter.com/gSGuqM9eI3

— The Hill (@thehill) February 2, 2023
The Hill reported that larger-scale donations also saw a boost. Individuals can now donate just shy of $2 million to their specific parties, up nearly $230,000 from the last donation period. These changes don't affect contributions to Super PACs, to which individuals and organizations can contribute unlimited dollar amounts.
This latest increase will remain in place until the end of 2024 when the FEC will again re-evaluate based on updated inflation rates.
A Tough Year for Consumers
The economy took multiple blows in 2022. Between the fallout from a nearly three-year-long international health crisis and global supply chain issues that resulted from regional upheavals, gas and grocery prices skyrocketed to painful highs throughout most of the year. At the same time, some companies may have used the increased demand to their advantage, spiking the costs of their goods. Many sources, including Trading Economics, point out that US corporations made record profits in 2022, raking in a whopping $2.54 trillion in the third quarter alone.
In 2022, only 0.675% of the adult US population contributed more than $200 to a political candidate, party, or PAC, and only 0.108% donated more than $2700, according to Open Secrets.
Despite the country's money woes, federal candidates' PACs managed to accrue an estimated $8.9 billion in donations, according to Open Secrets, while state campaign spending reached an estimated $7.8 billion. The increases in individual contribution limits could give candidates on all sides of the political aisle the boost they need to keep the 2024 race competitive. Still, as the effects of inflation rage on, "donor fatigue" could also become more prevalent as people find their dollars continue to cover less, and they simply don't have the extra to spare.
Copyright 2023, UnitedHeadlines.com