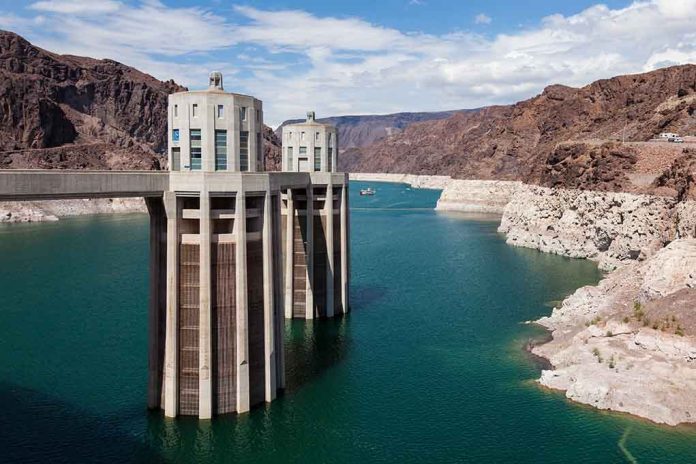 (UnitedHeadlines.com) – The Colorado River provides water to northern Mexico and seven western states: Arizona, California, Colorado, Nevada, New Mexico, Utah, and Wyoming. Over 40 million people and 4 million acres of farmland depend on this precious source to survive. A longstanding drought, beginning in 2000, has progressively threatened water levels, prompting the Department of the Interior to push the seven states in 2017 to draft a conservation plan that could keep their supplies from falling to critical lows. States have divided their efforts, and the problem has only worsened. Now, California is battling it out with the six other Colorado River states over further cutbacks, and it isn't pulling any punches.
The most recent effort to reduce water usage among affected regions came with an order through the Department of Interior for the seven states to reach a new agreement. Six can agree that drastic cuts — now rather than later — are essential to saving the river as well as the lakes and dams that depend on it. Their proposal accounts for losses from evaporation and other forms of waste, asking for greater equity in conservation efforts.
California plays "hardball" with Colorado River states over cutbacks https://t.co/GWNa8VI5SU pic.twitter.com/cK6xrpjRWY

— The Hill (@thehill) February 8, 2023
California has different ideas. Its proposal suggests taking a slower overall approach to cuts while placing a greater portion of the burden on other states. The LA Times did a breakdown of the figures and found the Golden State agrees to a 9% cut in its own usage — while Nevada would have to reduce water allocations by 13%, and Arizona would have to agree to use 20% less. It noted the heavy agricultural needs in California, and tribal lands have grown to rely on the river.
Conversely, the other states would like to see California immediately reduce its allocations by 18.5% — increasing the figure to 30% if water levels fall below the next milestone low. This plan would have Nevada start by reducing usage by 6% and Arizona using 13% less than current levels.
No matter how these states decide to divide the burden, they face severe consequences if they don't find a way to reverse the decades-long trend. Lake Mead must maintain a minimum of 895 feet of water to clear the Hoover Dam. Once it falls below that point, the lake becomes a "dead pool," meaning it can no longer feed the hydroelectric dam or the rivers supplying Arizona, California, and Mexico.
Copyright 2023, UnitedHeadlines.com