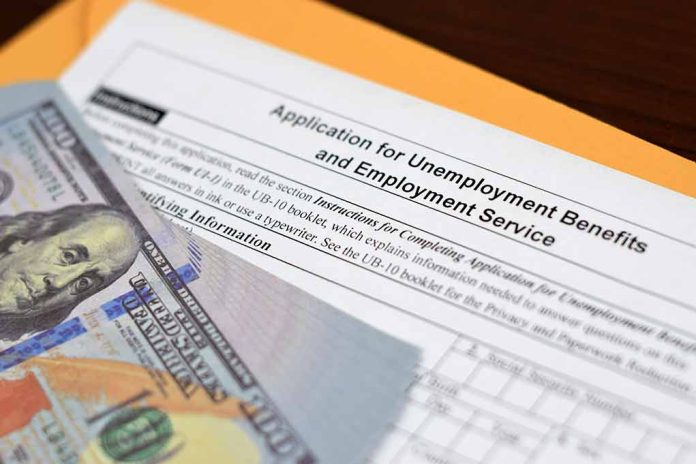 (UnitedHeadlines.com) – With Title 42's expiration and a surge of migrants expected, California lawmakers have proposed a bill to provide illegal immigrants with unemployment benefits.
Laid-off illegal immigrants would be provided with $300 a week for up to 20 weeks under the proposed bill SB 227, the Safety Net for All Workers Act. The proposed bill has an estimated cost of $356 million in California state funds.
The bill was introduced by California state Sen. María Elena Durazo, a Los Angeles Democrat, who said the immigrants are shut out of the state's success while contributing to the economic prosperity of the state. A resolution in support of the bill was unanimously adopted by the Los Angeles Board of Supervisors in March.
The Employment Development Department would administer the program. The Employment Development Department has come under fire after fraudulent claims during the pandemic caused California's unemployment insurance program to lose $30 billion with the state defaulting on a federal loan used to cover the shortfall in benefits.
Under the bill, the Employment Development Department is prohibited from recording a claimant's citizenship status, verifying employment by contacting current, former, or prospective employers, requesting in writing if the claimant is legally in the United States, or requesting a claimant's nationality, place of birth, or social security number either in writing or orally.
The Senate Appropriations Committee reviewed proposed legislation on May 18, including SB 227.
On May 12, Newsom announced that California's budget deficit grew by $10 billion more than had been anticipated to nearly $32 billion. In making the announcement Newsom warned lawmakers to be prudent in the revised budget. Newsom's proposed budget includes a spending reduction of $1 billion. In 2022, the state had a surplus of $100 billion.
A similar bill was passed by the California Legislature in 2022, which was then vetoed by California Gov. Gavin Newsom due to fiscal concerns as well as operational issues.
Copyright 2023, UnitedHeadlines.com