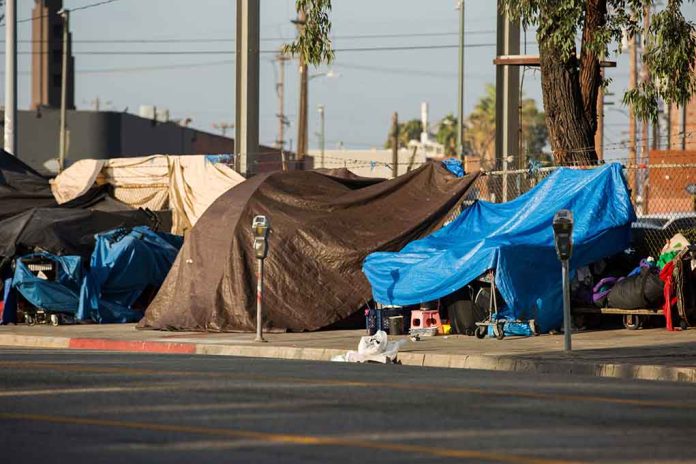 (UnitedHeadlines.com) – California Gov. Gavin Newsom is looking for answers to homelessness crisis in his state that is getting worse. His solution is to use the federal healthcare funds California receives to pay for rent for homeless people.
Even though states are not allowed to use federal Medicaid funds to pay for rent directly, Newsom is hoping President Joe Biden will authorize a new program which would allow him to do so. Transitional rent, the new program Newsom seeks to begin, would pay for 6 months of either rent or temporary housing for those who use the state's healthcare safety net and are low-income enrollees.
Medi-Cal, California's version of federal Medicaid, is being pushed by the governor as an experimental way to fund housing subsidies for people who are homeless. With the program, the governor is hoping that rent paid by taxpayers would be a better use of taxpayer funds and cheaper in the long run than the costs associated with jails, nursing homes and hospitals needed after people fall into crisis.
It is a plan that is expected to be looked at by the Biden administration as to whether or not Medicaid could be used to cover rents. Arizona and Oregonhave had similar programs approved by the Biden administration. California modeled its program after theirs.
The program would begin paying rents potentially by 2025. Once the program is fully implemented, It is estimated to cost about $117 million a year.
California's median rent is currently about $3,000 per month. While coastal regions of the state, where most people who are homeless live, tend to have higher rents. California is home to 12% of the country's total population but has about 30% of the homeless in the country. Forty four percent of Medi-Cal 's spending is from just 5% of its patients with the costliest being those patients who do not have stable housing.
Copyright 2023, UnitedHeadlines.com