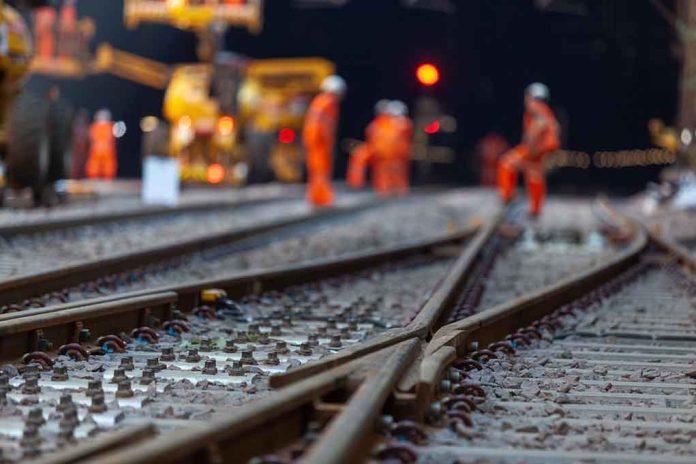 (UnitedHeadlines.com) – The Department of Transportation is seeking to improve rail safety after a train derailment in East Palestine, Ohio, Transportation Secretary Pete Buttigieg announced Feb. 20. The environmental concerns concerning the derailment have mounted since the Feb. 3 crash that resulted in the release of toxic chemicals into the air and ground. 
Buttigieg  wants Congress to "untie" the Department of Transportation's hands with legislation that affected how the agency was able to enforce rules and regulations.
The new safety measures proposed were outlined in a letter to the CEO of Norfolk Southern, the train company involved in the derailment. Buttigieg said the Department of Transportation will investigate safety violations that might have contributed and hold Norfolk Souther accountable.
Rail safety advocates have been critical of  Buttigieg, saying he hasn't respond to the disaster fast enough. They have also been critical of the Department of Transportation for the rail safety measures it has enacted. 
Buttigieg has placed the blame for the disaster on the rail industry for not acting on safety measures such as better braking systems and strengthening tank cars.
The Department of Transportation stated it would like to make changes to crew staffing, requiring two members minimum during almost all operations, according to a press release from the DOT.
In the wake of the disaster, Department of Transportation  is hoping that companies will make commitments to updating their tank cars by 2025. Proposed legislation that has yet to go before Congress would increase fines on rail companies found to be in violation of any safety regulations. 
Buttigieg also wants to evaluate expanding the types of trains that are a high-hazard train, adding expanded safety measures.
The EPA, governor of Ohio and governor of Pennsylvania were in East Palestine Feb. 21 to check on the cleanup and check on efforts to evaluate health concerns from residents.
Copyright 2023, UnitedHeadlines.com