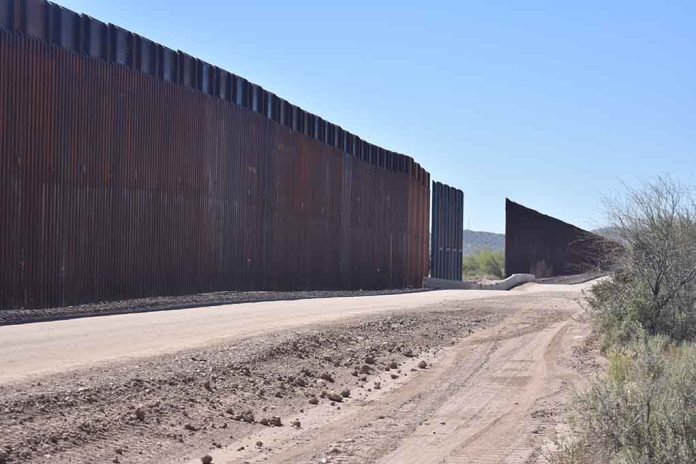 (UnitedHeadlines.com) – Newly-elected North Carolina Senator Ted Budd and Indiana Rep. Jim Banks introduced The Build the Wall Now Act Feb. 14 which would again start construction of the wall along the border of the U.S. and utilize the unspent $2.1 billion in border wall funds.
If passed, the Build the Wall Now Act, aims to get rid of the "legal impediments" that impede construction of the border. If the bill were to pass, construction would be required to start within 24 hours. The bill would also offer protection in that the Homeland Security secretary could not cancel any of the contracts. The Homeland Security secretary would also have to uphold all border wall agreements that have been negotiated.
"President Biden has created the worst border crisis in American history." Budd said. He went on to add that the bill would force the administration to restart construction of the border wall. 
The bill would make available the already approved funding, which would not not expire, but must be used for the barrier designs the Trump administration had been implementing.
In order to speed up construction of the border wall, the bill lists laws the Trump administration waived and excludes them from applying as well as codifies the Trump administration's waivers. 
On the day of President Joe Biden's inauguration, he ordered the stop to the work on the construction of the border wall. He also ordered that the funds that were approved for the construction of the wall be held for the study of the wall.   
Texas Sen. Ted Cruz, North Carolina Sen. Thom Tillis, Montana Sen. Steve Daines, R-Mont., Idaho Sen. Mike Crapo, and Idaho Sen. James Risch co-sponsored the bill.
In the House, co-sponsors of the bill include Texas Rep. Dan Crenshaw, Florida Rep. Anna Paulina Luna of Florida, and New York Rep. George Santos.
The bill is the first to be introduced by Budd since he was elected.
Copyright 2023, UnitedHeadlines.com