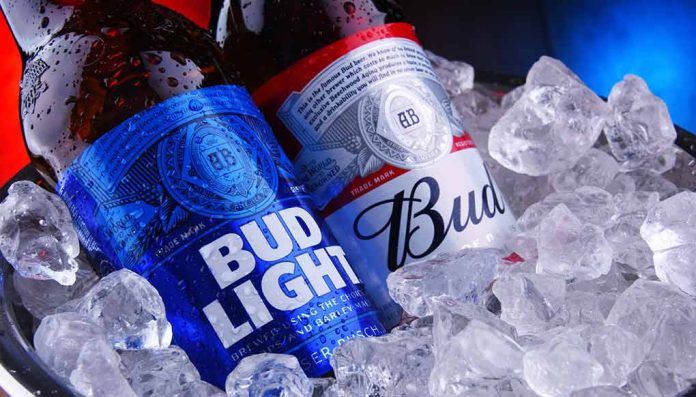 (UnitedHeadlines.com) – As sales of Bud Light slow, a seller is offering an interesting rebate to move the remaining cases.
An image is circulating on social media featuring a $20 rebate on cases of Bud Light, which are being sold for $19.98. The image features the rebate offer on 24-can cases of Bud Light from an unidentified vendor. The rebate's terms and conditions are not clear in the post.
Twitter users such as commentator Ashley St. Clair, tweeted that the marketing team at Bud Light "must still be all women if they think a coupon will get a man's attention."
Sales of Bud Light and other Anheuser-Busch products have declined since April 1 when transgender influencer Dylan Mulvaney shared partnership posts with her and Bud Light with the 11 million followers of her social media accounts. The post, which used the hashtag #budlightpartner, showed Mulvaney drinking from a custom Bud Light can featuring her face while sitting in a tub. In the post, which coincided with the NCAA March Madness tournament, she joked she did not know what sport she was promoting.
The partnership drew criticism from Kid Rock, John Rich, and Travis Tritt, who dropped ties to the brand. Though Joe Rogan and Howard Stern did speak out defending the decision by Bud Light.
Since then, sales of Bud Light have continued to fall as much as 20 percent week over week. In-store sales across the country fell 23.6 percent for just the week ending May 6 compared to 2022. For the week ending April 29, sales fell by 23.3 percent. For the week ending April 22, sales fell by 21.4 percent.
Bud Light is not the only Anheuser-Busch product to see a decline in sales. Budweiser, Michelob Ultra, and Natural Light all saw declines in sales over the previous week.
Anheuser-Busch Michel Doukeris has disavowed the ad and insists it was 'not a campaign,' but that it was approved by an outside agency without Bud Light's approval.
Copyright 2023, UnitedHeadlines.com