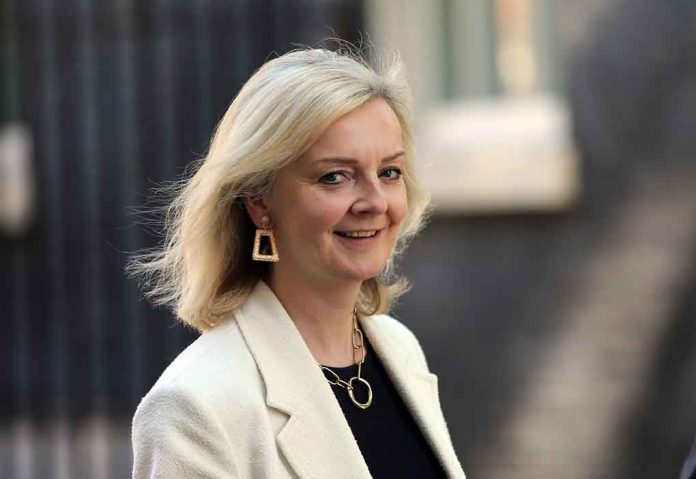 Russia Behind Secret Operation – Evidence Found
(UnitedHeadlines.com) – The United Kingdom (UK) has been one of the prominent leaders in the fight to help Ukraine overcome Russia's aggression. Now, their efforts to help the underdog nation have uncovered what they're calling a "troll factory" in Russia. The operation, based in St. Petersburg, is a driving force behind Moscow's disinformation campaign.
UK-funded researchers have investigated the new tactics of a "troll factory" in St Petersburg involved in the Kremlin's large-scale disinformation campaign to justify the war in #Ukraine 🇺🇦.@MathieuPollet_ reports.https://t.co/z3vWVcl81i

— EURACTIV (@EURACTIV) May 2, 2022
The British Foreign Ministry claimed it uncovered the massive campaign in a press release. The ministry believes the group pays employees to manipulate information, including public opinion, regarding the war in Ukraine. British officials claim they're doing so through the recruitment of new supporters and having them spam world leaders on social media platforms such as Twitter, TikTok, and six other popular sites.
Allegedly, the British Ministry has evidence to show Russia is using Telegram to recruit followers and spam targets in an effort to justify Putin's decision to attack Ukraine. Liz Truss, British Foreign Secretary, asserted the world can't allow Russia to do this, adding that the UK government has issued a warning to other countries and will continue to collaborate toward ending Russia's disinformation scheme.
Russia is already banning and restricting social media accounts and content that criticizes the war across several platforms, including YouTube. Moscow is making the move to convince its own people they're right to support the war. How would they know otherwise?
Copyright 2022, UnitedHeadlines.com