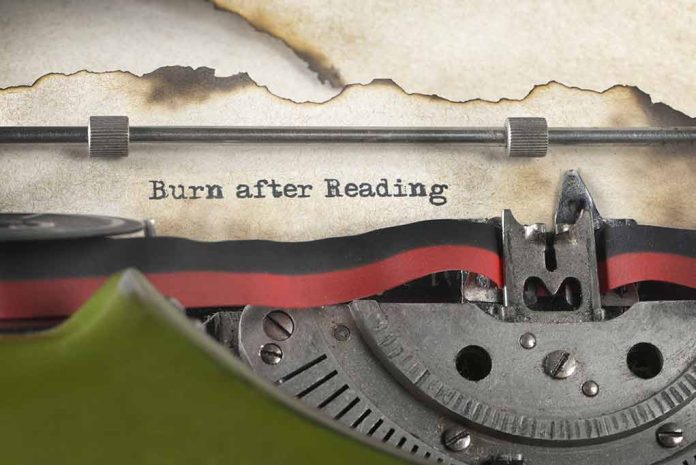 (UnitedHeadlines.com) – Roberta Laundrie is speaking out about her "burn after reading" letter she had given her son, Brian Laundrie. The letter, which was made public May 24 after a judge's ruling, included a promise to her son to show up with garbage bags and a shovel to help dispose of a body.
Through a statement from her attorney, Roberta claims the letter was written before Brian, 23, and his fiancée Gabby Petito, 22, left on their cross-country trip. In an affidavit filed in March, Roberta said the letter was part of a writing exercise book, "Burn After Writing" that Petito had given Brian. The book encourages writing self-expressive letters to themselves and burning them after they write them. The words were inspired by "Little Bear" and "The Runaway Bunny," Brian's favorite children's books.
The contents of the letter were released after a hearing was held on May 24 as part of the civil lawsuit brought by Nichole Schmidt and Joseph Petito, Petito's parents, against Roberta and Chris Laundrie as well as Steve Bertolino, their attorney. During the hearing, Matthew Lukda, the Laundries' attorney, argued the letters' contents are happenstance. However, Pat Reilly, Petito's parents' attorney, showed the books had no references to shovels, garbage bags, or bodies. Reilly also said the letter could be proof Roberta and Chris knew about her death before their Sept. 14 statement hoping she was alive.
Judge Danielle Brewer ruled in favor of Petito's parents, allowing the letter to be admissible in the civil suit. A motion to dismiss will be considered at a later date.
In June 2021, Brian and Petito left for their trip traveling across the country. On Sept. 1, 2021, Brian returned home to North Port, Florida, alone. Petito was reported missing Sept. 11, 2021, and her remains were found near the Grand Teton National Park in Jackson, Wyoming Sept. 19, 2021. It is suspected Brian killed her around Aug. 28, 2021. Brian was declared a person of interest in the case, with his remains found on Oct. 21, 2021, in the Myakkahatchee Creek Environmental Park located near his parents' home.
Copyright 2023, UnitedHeadlines.com