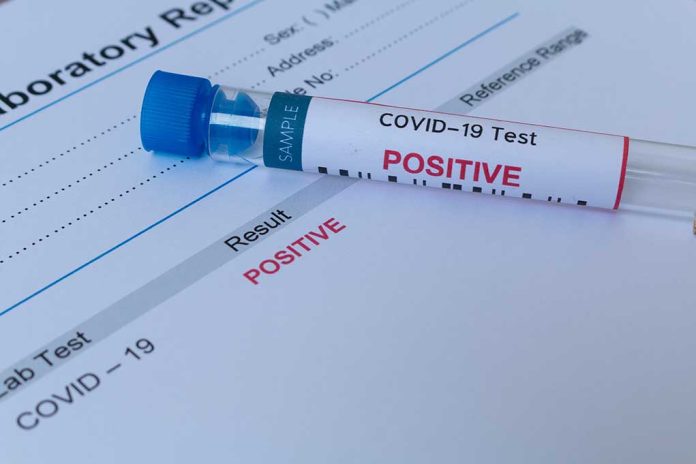 (UnitedHeadlines.com) – The COVID-19 virus doesn't discriminate. Anyone can fall victim to the ravages of the disease. Several lawmakers, diplomats, and corporate heads have tested positive for the coronavirus. The US Supreme Court avoided any infections for well over a year. But all that changed at the end of August with the news that one of the Court's justices tested positive for the virus. Here's what happened.
A spokesperson for the nation's highest court announced that Associate Justice Brett Kavanaugh had tested positive for the coronavirus. On Monday, he had tested negative for COVID as the court held their first in-person conference for the upcoming term.
However, medical officials tested all the justices again later in the week as part of preparations for Associate Justice Amy Coney Barrett's investiture ceremony on Thursday morning. Former President Donald Trump administered the oath of office to Barrett on October 26, 2020. But, the formal ceremony introducing her to the court hadn't happened yet due to concerns regarding the pandemic.
The high court said Kavanaugh has been fully vaccinated since January. https://t.co/JOAagkEllG

— WDBJ7 (@WDBJ7) October 1, 2021
Fortunately, Justice Kavanagh hasn't displayed any symptoms of the disease, but he didn't attend the investiture ceremony as a precaution. Both his wife and daughter tested negative for the disease. Kavanaugh and his family have been fully vaccinated against COVID-19 since January.
The Supreme court is looking to have their first in-person arguments since March 2020 on October 4. It remains questionable as to whether Kavanaugh will be in attendance.
Copyright 2021, UnitedHeadlines.com