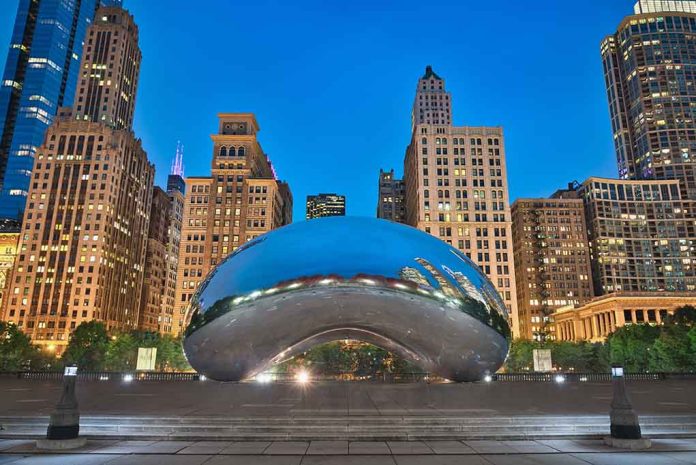 (UnitedHeadlines.com) – Two Democrats faced off to replace outgoing Mayor Lori Lightfoot April 4, with Progressive Brandon Johnson, 46, winning the race.
Johnson, a Cook County Commissioner, defeated moderate Paul Vallas, a former Chicago Public Schools CEO. The first mayor in four decades to lose a bid for re-election, Lightfoot came in third before the April 4 runoff election. Lightfoot was the city's first Black woman to be mayor and the first openly gay person to be mayor. The runoff election was necessary after no candidate received more than 50% of the vote. In the first election, Johnson finished second to Vallas.
Chicago's high crime numbers, which went up while Lightfoot was mayor, was said to be part of the reason she lost her re-election bid. According to the Chicago Police Department,  homicides in Chicago hit a 25-year-high in 2021 at 797.
Jonhson and Vallas argued over how to address the record-high crime rate in the city, with Vallas wanting to add more police officers.
Johnson ran on the platform of taxing the rich individuals as well as businesses in order to add to city services as well as invest in city schools and neighborhoods. He stated he wants to invest in mental health response services offered by police and add to the detectives. Though he had initially said he would defund the police he did say he would not cut funding for the police.
Vermont Sen. Bernie Sanders, Massachusetts Sen. Elizabeth Warren as well as teachers unions in Chicago backed Johnson. The progressive advocacy organization group Our Revolution helped support Johnson.  While the business groups and the police union in Chicago backed Vallas.
From March 1 to April 3, Johnson's TV spending was $4.2 million, while Vallas' TV spending, as well as spending from groups that supported him, was more than $8 million according to the advertising analytics firm AdImpact.
Copyright 2023, UnitedHeadlines.com