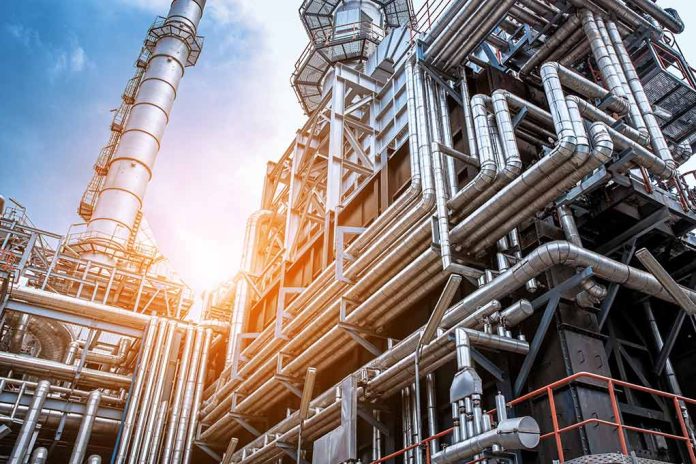 (UnitedHeadlines.com) – As sales of Bud Light continue to decline, two bottling plants associated with Anheuser-Busch will be closing.
In July, the Ardagh Group will be closing its North Carolina and Louisiana plants, laying off about 645 employees. The workers' union is currently negotiating with management for a severance package for the affected employees.
While the Ardagh Group did not give a reason for the plant closures, workers said since the boycott of Bud Light began on April 1, there has been a decrease in production. Customers began boycotting Bud Light after transgender influencer Dylan Mulvaney shared partnership posts with him and Bud Light celebrating his "365 days of Womanhood" with the 11 million followers of his social media accounts. For the week of June 10, sales of Bud Light declined 30.3 percent. Anheuser-Busch InBev has lost $20 billion in market value since the beginning of the boycott. Anheuser-Busch's CEO says globally this amounts to a 1 percent decline.
An employee stated that after the boycott began some of the machines were put offline, with some employees saying producing bottles for both Budweiser and Bud Light was a large part of the bottling done at the two plants. According to one employee, with the company selling less Bud Light the bottles are no longer needed.
An internal memo from the Ardagh Group, obtained by North Carolina TV channel WRAL, says the plants are closing "due to slow sales with Anheuser-InBev." With Wilson, North Carolina plant employees saying the manager confirmed the location was being closed because of the boycott.
In June, Bud Light lost its spot as the top beer in America to Modelo Especial. Wholesalers and distributors of Bud Light have been cut checks, according to the U.S. operations head for Anheuser-Busch InBev Brendan Whitworth. Anheuser-Busch launched a new summer ad campaign along with other marketing moves in an effort to win back customers; however, sales continue to decline.
Copyright 2023, UnitedHeadlines.com