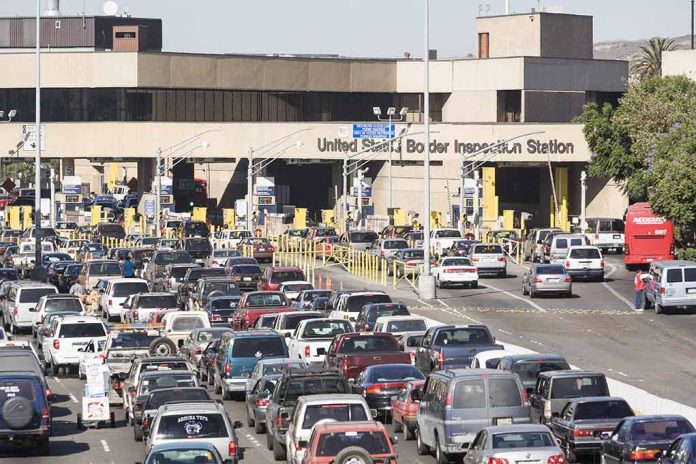 (UnitedHeadlines.com) – As the Biden administration prepares for the end of Title 42, the number of migrants crossing the border who were apprehended by the U.S. Border Patrol agents rose by 25% in March, according to federal statistics.
The 130,000 apprehensions in February rose to more than 162,000 in March. The number of illegal crossing apprehensions is lower compared to March 2022 and March 2021. Though numbers tend to rise in the spring, the number of illegal crossings remain at record high levels. 
In order to discourage migrants from illegally crossing the border, in early 2023, the Biden administration put new measures in place encouraging migrants to wait to enter legally. March is the first time since the measures went into effect that border crossing apprehensions have risen.
Title 42, the Trump administration policy which allowed migrants to be sent back due to the pandemic, is set to end May 11. Once it ends, the Department of Homeland Security expects at least 13,000 migrants to cross the border daily.
Title 42 was expanded by the Biden administration in January, allowing Cubans, Haitians and Nicaraguans, in addition to migrants from Mexico, northern Central America and Venezuela, who entered illegally to be expelled. Mexico also agreed to accept additional migrants who had been expelled.
Migrants who are in Mexico were also allowed to apply to enter the U.S. at a border port through a mobile app. 
Before May 11, the Biden administration hopes to have in place a rule that migrants would not be able to seek asylum after illegally entering the U.S. if they have not first sought asylum in another country they traveled through on their way to the U.S.
In fiscal year 2023, there have been over one million migrant apprehensions reported by the Border Patrol, who reported 2.2 million apprehensions in fiscal year 2022.
Copyright 2023, UnitedHeadlines.com