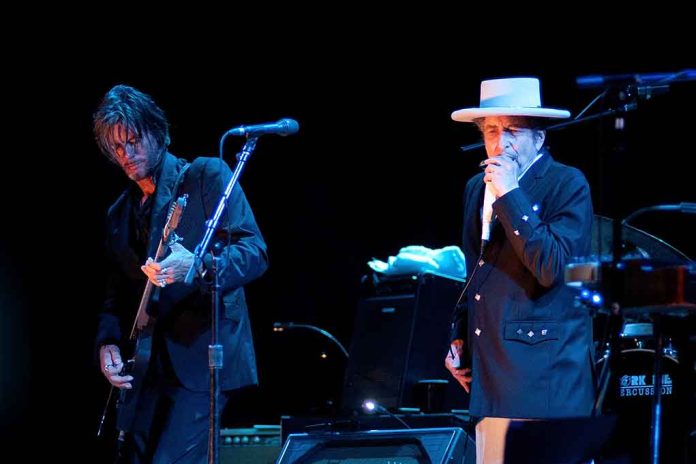 Bob Dylan's Accuser Suddenly Cancels Case Without Warning
(UnitedHeadlines.com) – An anonymous woman recently accused legendary singer Bob Dylan, whose real name is Robert Zimmerman, of sexually assaulting her in 1965. The alleged victim claims she was a preteen when the abuse occurred. Less than a year after pressing charges, the woman dropped the case amidst controversy.
The Accusations
The unidentified female, going only by J.C., brought the lawsuit against Dylan, claiming he groomed her with illicit substances over six weeks at the Chelsea Hotel. The now-68-year-old mentioned the songwriter had psychologically damaged and emotionally scarred her.
J.C.'s lawyer, Daniel Issacs, told Page Six that his client's detailed information about the incident made it clear she'd been with the folk singer. The plaintiff claimed Dylan developed a connection with the girl before giving her drugs and alcohol and eventually molesting and abusing her. J.C. claims she was only 12 at the time. Given the date the assault allegedly took place, the 80-year-old music legend would have been 24.
Dylan's representatives have defended him since day one, asserting to People Magazine the "56-year-old claim" isn't true, adding the songwriter would mount a "vigorous defense." The musician's legal team declared he wouldn't be a subject of extortion in response to the accuser's complaint.
Destruction of Evidence
Judge Failla ordered J.C. to hand over text messages and emails that potentially showed inconsistencies and doubt regarding her allegations. Dylan's legal team said the plaintiff had withheld, even deleted, evidence. The following day, J.C. asked Judge Katherine Failla to dismiss the case.
Following the dismissal, Orin Snyder, the singer's attorney, expressed that the case having gone forward at all was ridiculous. The attorney noted his team's satisfaction to hear the plaintiff wanted to drop the suit with prejudice, meaning she can't refile again in the future.
According to Rolling Stone, Dylan's legal team is pursuing action of their own, stating the woman had abused the system. They maintain she filed the suit as a means of harassing or attempting to coerce the singer, and they won't let her get away with the failed bullying.
Typically, the statute of limitations would've prevented J.C. from bringing the allegations forward due to the time the abuse allegedly occurred. However, New York recently passed a loophole giving past victims a 365-day window to file lawsuits against their alleged assailants. The window is meant to help bring justice to past offenders, and the fact that someone would possibly try to twist such a valuable resource for personal gain is unfortunate.
Copyright 2022, UnitedHeadlines.com