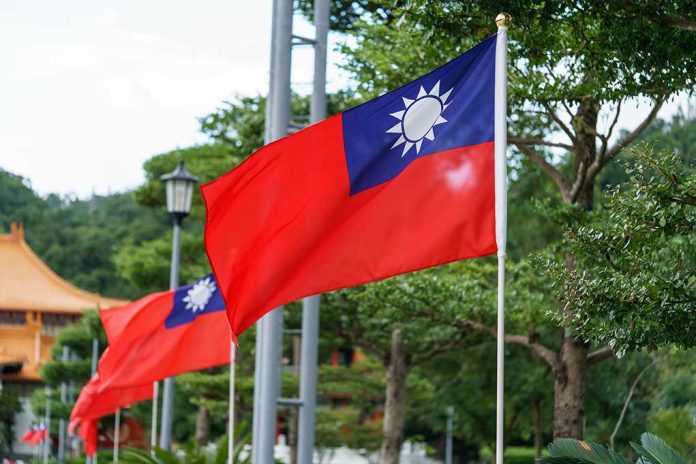 Powerful Billionaire Raises MILLIONS To Fight China!
(UnitedHeadlines.com) – Russia's behavior toward Ukraine over the past year threatens to throw the world into a global conflict. However, the prospect of war is even higher for Taiwan than for other countries in light of the very real threat of a Chinese invasion. One billionaire is using his own fortune to train the island nation's people to defend themselves and their sovereignty.
Billionaire Robert Tsao training Taiwan civilians to prepare for invasion from China https://t.co/lGIrlDiRK4

— UPI.com (@UPI) September 2, 2022
Robert Tsao is one of the original founders of the well-known United Microelectronics Corporation (UMC), a global leader in microchip production. He plans to spend up to $32 million of his own money training roughly 3.3 million civilians to defend the island nation from China's aggressions.
Notably, Tsao renounced his own Taiwanese citizenship back in 2011. He was protesting a government decision to investigate UMC after he invested in a Chinese business project.
But Tsao didn't always stand against the Chinese Communist Party (CCP). At one point, he even believed Taiwan should rejoin China for the greater good. The tech mogul's mindset changed after he witnessed the CCP's violent response to the Hong Kong protests of 2019. Now, Tsao wants the island nation to learn from that particular event.
China continues to harass Taiwan with military incursions, exercises, and flights. Could these actions really be a precursor to an invasion? Some analysts fear Russia's bold attempts to infiltrate Ukraine will inspire China to retake the island nation by force. Tsao's decision to invest in the island nation's sovereignty demonstrates just how serious these concerns really are.
Copyright 2022, UnitedHeadlines.com