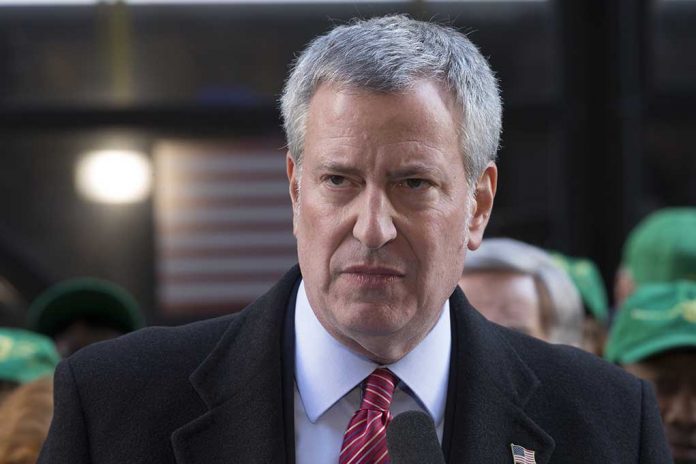 (UnitedHeadlines.com) – It was only a matter of time before vaccine mandates went too far and someone decided it was time to push back. For Mayor Bill De Blasio (D) of New York City, that time is now thanks to an executive order he issued on August 16.
De Blasio's order requires New Yorkers to show proof of COVID-19 vaccination before entering indoor dining, fitness, recreation, and entertainment settings. The order also requires vaccination for all employees.
As one might expect, employees of those venues quickly pushed back against the order. Many of them threatened to quit instead of taking a vaccine released under an Emergency Use Authorization. So far, the Food and Drug Administration has denied full approval of any of the three vaccines currently in use.
New York's Independent Restaurant Owners Association Rescue (IROAR) quickly filed a lawsuit in the state's supreme court seeking an injunction against De Blasio's order. Three restaurant owners and two fitness centers joined the suit as plaintiffs. All of the plaintiffs, except one, operate on Staten Island.
The Independent Restaurant Owners Association Rescue has filed a lawsuit against Bill DeBlasio the NYC mayor's vaccine mandate which could spark similar litigation across the industry as other cities and restaurants adopt similar mandates for indoor dining. pic.twitter.com/GJhRjDoxNz

— Apex World News (@apexworldnews) August 20, 2021
De Blasio was the first mayor of a major US city to issue a vaccination mandate, but Democratic-led New Orleans and San Francisco quickly followed his lead.
Depending on the outcome of the lawsuit, it could set a precedent for restaurant owners and operators of other indoor venues in other cities.
Copyright 2021, UnitedHeadlines.com