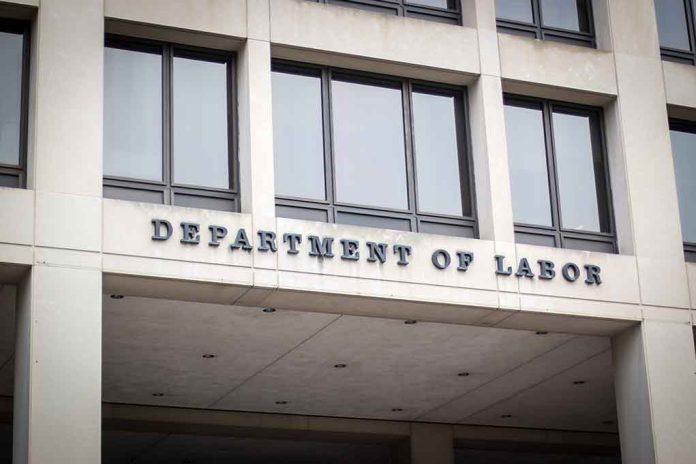 (UnitedHeadlines.com) – The Senate Health, Education, Labor, and Pensions Committee voted April 26 to move Julie Su's nomination to lead the Department of Labor forward to be considered by the full Senate. The committee voted along party lines. 
It is not clear if the Su's nomination has enough votes to pass in the full Senate. If California Sen. Dianne Feinstein remains absent, Democrats only have a small margin to get her confirmed.  Montana Sen. Jon Tester, Arizona Sen. Mark Kelly, West Virginia Sen. Joe Manchin, Maine Sen. Angus King and Arizona Sen. Kyrsten Sinema all have not announced if they support Su's nomination, leaving doubt if her confirmation will pass the full Senate.  Sinema, Manchin and Tester are all up for reelection in 2024. 
Critics argue Su's policy stances are hostile for small businesses with business interest groups running ads against her nominations. Labor unions have launched a pro-Su campaign in response.
Republicans have also criticized Su for the unemployment insurance fraud that occurred during the pandemic while she was the California labor commissioner.
Despite Democrats having a slight majority in the Senate, President Joe Biden's nominees have failed to gain enough support in the Senate. If her confirmation fails, Su would be the highest-ranking Biden nominee to not gain enough support in the Senate. Biden's nominations for Phil Washington as head of the Federal Aviation Administration and Gigi Sohn as head of the Federal Communications Commission have both failed in 2023.
Su is the former California labor secretary. In 2021, Su was narrowly confirmed as the deputy secretary of labor. All the Democrats and Independents who have not yet said they support Su, voted in favor of the 2021 nomination.
Su has been the acting secretary of labor since Marty Walsh departed in March to lead the National Hockey League Players' Association.
If confirmed, Su would be Biden's first Asian American Cabinet secretary.
Copyright 2023, UnitedHeadlines.com