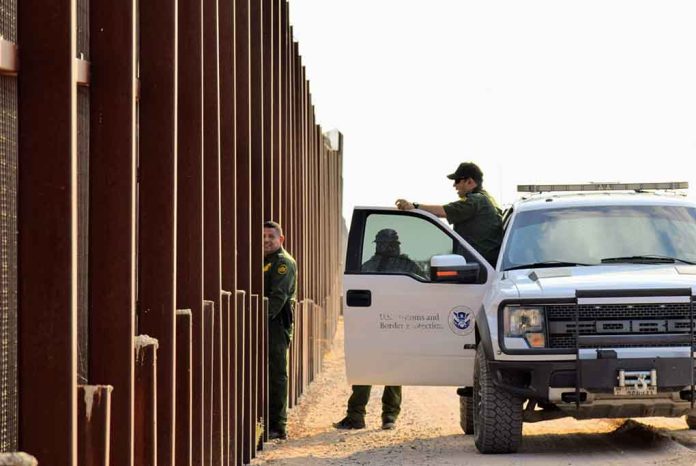 (UnitedHeadlines.com) – President Joe Biden finally made a trip to the US-Mexico border on January 8. After enduring two years of failed promises, residents began questioning whether the commander-in-chief would ever witness firsthand the crisis he'd created. Now, he's showing interest, but locals aren't holding their breath for any real solutions.
Biden stopped in El Paso on his way to the North American leaders' summit in Mexico City. During his roughly four-hour visit, the president viewed a congested port of entry, where he observed officials searching individuals for narcotics and other illegal items. Biden also met with local officials to talk about trafficking and related issues that have overtaken border cities.
The White House offered a statement to Fox News Digital insisting the administration chose "the busiest" of these areas to get the most realistic view of the problem. Critics feel the president should have focused his attention on areas where migrants are sneaking in illegally rather than on processing centers.
Biden has long sustained criticism for refusing to visit the border, delegating the responsibility to Vice President Kamala Harris and Homeland Security Chief Alejandro Mayorkas. While some may agree his recent effort showed initiative, was it too little and too late? And the POTUS's solution — more "resources," according to the Washington Times — hasn't impressed most people.
Biden visits border, sees more money as the solution to the chaoshttps://t.co/wHV893nAJA pic.twitter.com/TQoCHumObg

— The Washington Times (@WashTimes) January 9, 2023
Mexican President Andrés Manuel López Obrador and Canadian Prime Minister Justin Trudeau met with Biden on January 9 and 10 for the summit. The three discussed "trade, immigration, security, and other key issues," focusing on how they might collaborate to tackle North America's current greatest challenges.
What do you think about Biden's recent trip to the southern border? Has he seen the error of his ways, or is the president simply trying to implement some damage control before the 2024 presidential campaign begins?
Copyright 2023, UnitedHeadlines.com