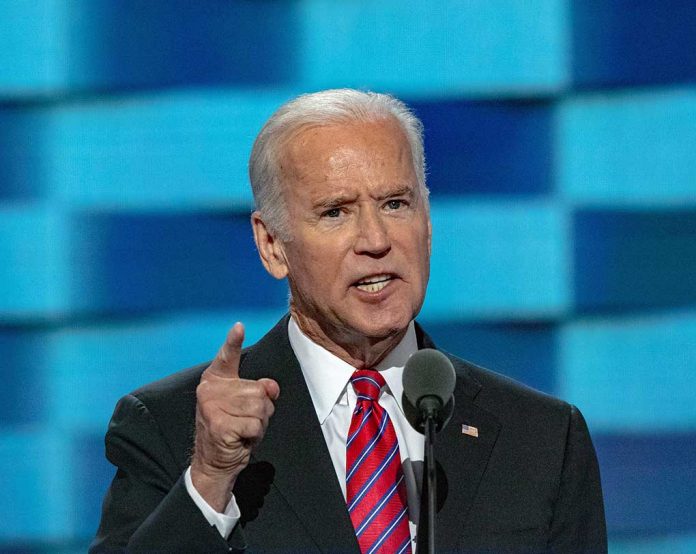 (UnitedHeadlines.com) – President Joe Biden, in another apparent move to look powerful to the rest of the world, is now involving America's government in a conflict in Ethiopia. But the president isn't only targeting one side in the matter; he's going after everyone involved in the ongoing Tigray conflict.
The Biden administration hasn't yet imposed any sanctions. However, it stands ready to take action against Ethiopian officials who contribute to, or are complicit in, the conflict between Ethiopian federal forces and the Tigray People's Liberation Front (TPLF).
JUST IN: Biden threatens more sanctions on Ethiopia, Eritrea over Tigray conflict https://t.co/quo7bXs0LT pic.twitter.com/Jv6T4g5OXg

— The Hill (@thehill) September 17, 2021
This conflict first began in November 2020. Opposition groups say the situation caused a humanitarian crisis; more than five million people in the African country require aid.
Around 900,000 citizens live in famine conditions in Tigray alone. Yet, of the humanitarian supplies sent to the country, just 10% reached the region unobstructed.
The Biden administration is taking a firmer stance against Ethiopia over its continuing war; the latest executive order about sanctions serves as proof. Still, sanctions may not be enough to relieve tension in the region.
The African country, on the other hand, says it is displeased with Biden's threats. A spokesperson for the Ethiopian government claims the TPLF contributes to poverty and starvation; they feel sanctions won't fix the problem.
Instead, Ethiopia encourages US leaders to realize that their government is trying to bring an end to the conflict. The Biden administration responded by restating its threat to issue sanctions if involved groups fail to agree on a cease-fire or humanitarian aid measures.
Copyright 2021, UnitedHeadlines.com