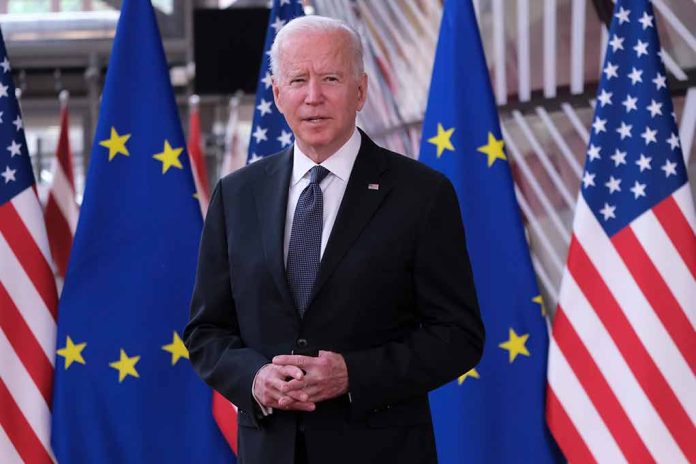 (UnitedHeadlines.com) – On July 21, the U.S. Department of Energy set its sights on a new appliance: water heaters.
Under the proposal, the most common size of electric water heaters would be required to achieve gains in efficiency by using heat pump technology, while the most common size of gas-fired water heaters would be required to achieve gains in efficiency by using condensing technology.
The proposal is set to take effect in 2029. Over the next 30 years, the Biden administration expects the move to cut CO2 emissions by 501 million metric tons and stated Americans would save $198 billion.
According to the Department of Energy, water heating accounts for 23 percent of utility costs as well as annual residential energy use. Energy Secretary Jennifer Granholm claims the move will help to "lower energy costs for working families," suggesting the savings would come from the Inflation Reduction Act's tax credits, rebates, as well as other incentives.
Rinnai, a tankless water heater company, said the regulations are "technologically impossible," adding that consumer options would be reduced as a result of the regulations.
Kentucky Rep. Thomas Massie tweeted "Leave us alone," in response to the proposal, adding that consumers should be the ones to decide on the cost savings.
The proposal, the latest by President Joe Biden's administration, is the first new energy efficiency standards for water heaters in 13 years, since the Obama administration.
In 2021, when he took office, Biden reversed the regulations for showers, faucets, kitchen, and bath fixtures that were put in place by former President Donald Trump. Since then, the Biden administration has proposed new regulations for appliances such as air conditioners, shower heads, faucets, refrigerators, dryers, and gas stoves, as well as New York City pizza shops that are coal and wood-fired.
In 2022, the Biden administration stated it was involved with 110 actions expanding the rules for efficiency as part of furthering the agenda of its climate change goals.
Copyright 2023, UnitedHeadlines.com