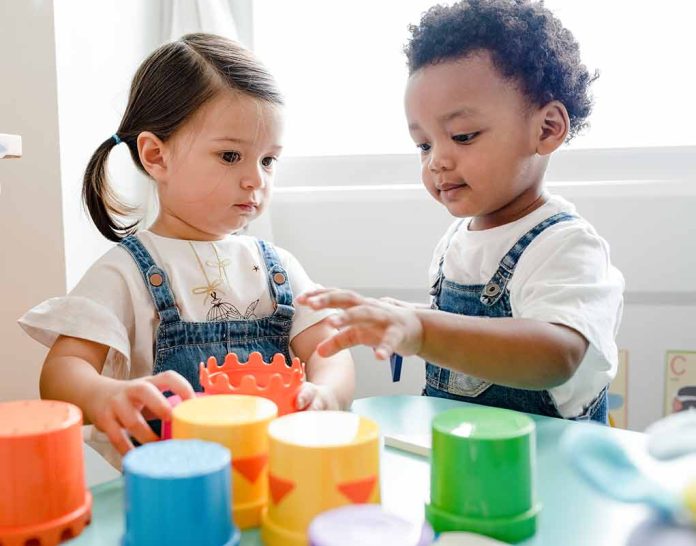 (UnitedHeadlines.com) – President Joe Biden signed an executive order April 18 expanding access to child care and long-term care. The order, which was signed in the Rose Garden, issues 50 directives aimed at almost all federal agencies.
According to the White House, the executive order signed will expand access and help guarantee access to affordable child care for families, including those families in the military.
According to the executive order, a review of child care subsidy policy will be conducted by the Office of Personnel Management. The  Office of Personnel Management will then consider standards government-wide for employees of the federal government in order to access grants for assistance. Agencies will identify which grant programs support child care and which grant programs support long-term care.
At military installations, the Department of Defense will be required to improve the affordability of child care. The Department of Veterans Affairs will be directed to improve access for home-based care for those veterans that require help for daily living activities.  
The process for American Indian and Alaska Native to access child care will be streamlined by the Department of Health and Human Services.
Working conditions for long-term care workers, child care workers and early educators will also be improved. For employees of Head Start, the Department of Health and Human Services will increase pay and benefits, according to the executive order. 
The order also states that the Department of Health and Human Services will issue regulations ensuring Medicaid funding for both home care and long-term workers that are caring for Medicaid enrollees as well as testing a new dementia care model that includes support for respite care under Medicare.
A sample employment agreement, which ensures both workers and employers understand their rights, will be published by the Department of Labor.
While the order is using the money already allocated for these services in a new way, additional funding for long-term care and child care programs would need to go through Congress.
Copyright 2023, UnitedHeadlines.com