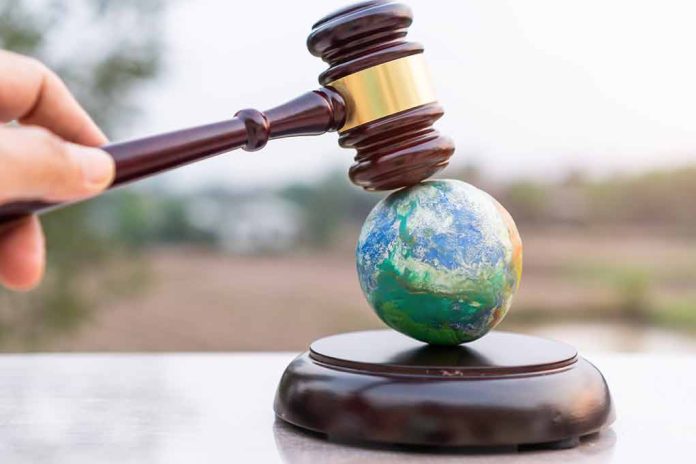 (UnitedHeadlines.com) – President Joe Biden signed an executive order which directs all federal government agencies to add as a central mission, "environmental justice" as part of the administration's efforts to fight climate change. The order was signed in the Rose Garden April 21.
Within the White House, the order creates an Office of Environmental Justice to coordinate in the federal government the environmental justice efforts. A Federal Chief Environmental Justice Officer will run the new office, coordinating all policy. Agencies will be added to White House Environmental Justice Interagency Council.
The executive order recognizes that environmental injustice is driven by racism and all federal agencies will be directed to consider as well as prevent the disproportionate environmental and health impacts to both poor and minority communities.
As part of the executive order, federal government agencies will be required, by addressing data and science gaps, to understand and to prevent pollution from having a cumulative impact on health.
In the event of toxic substances being released from a federal building, the order also requires federal agencies to notify communities nearby.
The language from an environmental order from the Clinton-era will also be changed, dropping the word high from the order so that agencies don't have the potential to misunderstand that only high effects should be considered.
According to the White House, the order is intended to create access to green spaces, cleaner transportation as well as safer and affordable housing.
While Biden was signing the executive order, Vice President Kamala Harris was in Miami, Florida, where she announced a $562 million investment to help communities with climate change resiliency.
In 2022, the Office of Environmental Justice and External Civil Rights was formed at the EPA, which merged three current EPA programs. The new office was created to oversee the $60 billion investment in initiatives for environmental justice that were created by the Inflation Reduction Act.
Copyright 2023, UnitedHeadlines.com