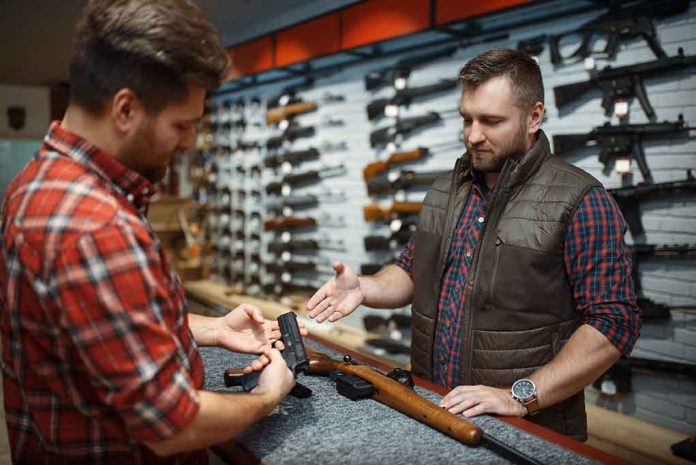 (UnitedHeadlines.com) – An executive order expanding the background checks on gun sales was expanded by President Joe Biden March 14. He signed the order which expands the definition of what is considered a firearms dealer during a visit to Monterey Park in California.
Attorney General Merrick Garland is being directed to first develop and then implement a plan that prevents those federally licensed firearms dealers that no longer hold a license due to surrendering their license or having their license revoked, from continuing to deal in firearms. The rules for background checks will be shored up so federally licensed gun dealers know what is required of them.
By partnering law enforcement, health care providers, educators and other community leaders Biden is seeking to raise awareness of red flag laws, what they are and how they benefit communities, as well as the requirements of safe firearm storage. Existing federal campaigns that promote safe firearm storage are being sought to be expanded by Biden's Cabinet.
The Department of Justice and secretary of transportation are being directed to improve reporting as well as reduce the loss or theft of guns during shopping.   For those firearm dealers who are cited for violations of federal firearm laws, the ATF records will be publicly released, according to the executive order.
The order also mandates federal law enforcement's ballistics data be reported better for data that allows a gun's shell casing to be matched between local, state and federal agencies. 
Last year, 31 million background checks were run by the National Instant Background Check System on those who were looking to own firearms or explosives, according to data compiled by the FBI.
A bipartisan gun control bill aimed at providing states with funding for red flag laws and  expanding background checks was passed in 2022. 
During his speech in California, Biden also called for a ban on so-called assault weapons and high-capacity magazines by Congress.
Copyright 2023, UnitedHeadlines.com