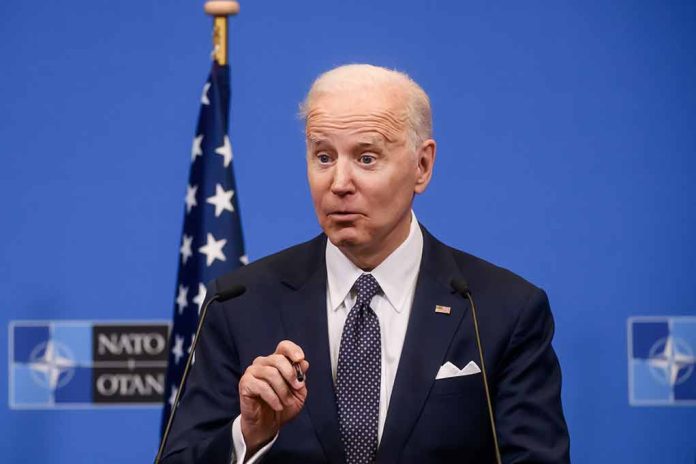 (UnitedHeadlines.com) – President Joe Biden decided that after months of debate, the U.S. space command headquarters will stay in Colorado.
When the U.S. space command was started in August 2019, the headquarters was based in Colorado, temporarily. Before the end of his first term, former President Donald Trump had decided to relocate the headquarters to Alabama. The decision to move the headquarters triggered reviews of Trump's decision.
The decision to move the headquarters to Huntsville, Alabama was studied extensively by air force leadership who stated moving the headquarters was the right move. The army's space and missile defense command is currently located in Huntsville, which is also home to some of the earliest missiles used in the country's space programs.
Air force secretary Frank Kendall, who had his own review completed, chose Huntsville, while the head of the Space Command Gen. James Dickinson was in favor of not moving. Biden was presented with both options by defense secretary Lloyd Austin.
However, Biden was swayed to not move the headquarters after Dickinson said it would jeopardize military readiness to move the headquarters now. Biden believes that keeping the headquarters in Colorado Springs avoids disrupting military readiness and will help the military maintain stability that will help them over the next decade. The new headquarters in Alabama would not have been ready until the 2030s. The air force academy, which now space force guardians graduate from, and three space force bases are also located in Colorado Springs.
Biden has faced backlash for his decision, including from other Democrats. Alabama Rep. Terri Sewell called Biden's decision "shameful." She stated that in three different reports, Colorado did not come in third or second, while Huntsville came in first each time.
Some have said the decision to not move the headquarters is part of a political battle between Biden and Alabama Sen. Tommy Tuberville. Tuberville has been blocking military nominations over the Pentagon's funding of abortions.
Copyright 2023, UnitedHeadlines.com