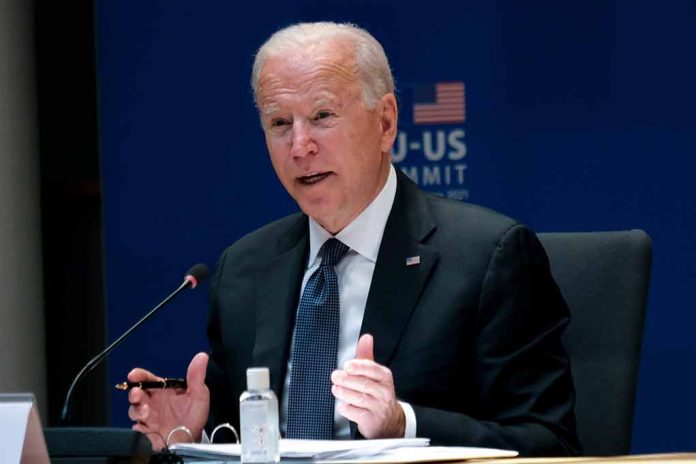 (UnitedHeadlines.com) – Five Americans will be returning home after President Joe Biden signed off on an exchange agreement that will give Iran access to billions of dollars.
On Aug. 10, Washington, D.C. resident, Emad Shargi,58, and U.S.-U.K. national Morad Tahbaz, 67, an unidentified prisoner as well as Siamak Namazi, 51, were released into house arrest from Evin Prison in Tehran. The fifth prisoner involved in the exchange, who also wants to remain unidentified, was already under house arrest. All were being held on allegations of spying.
Namazi, who has been held for 8 years in Iran, was not part of the 2016 prisoner swap deal negotiated by Brett McGurk during the Obama administration. McGurk, who is currently the White House coordinator for the Middle East and North Africa, has been in the lead role for these new negotiations. The deal was brokered by Oman and Qatar, with assistance from the United Arab Emirates, Iraq, and Switzerland as all official communication between the U.S. and Iran is conducted through indirect channels since formal diplomatic ties were cut in 1980.
Secretary of State Antony Blinken called the deal a "positive step," but added that "there's more work to be done to actually bring them home."
The five prisoners were exchanged for the heavily sanctioned Iranian regime gaining access to funds that are currently in accounts outside the country. The $6 billion is currently in a restricted bank account in South Korea. The funds will be transferred to restricted accounts in a third country before Iran is given access to the funds.
The deal also involves releasing some Iranians that are being held in U.S. prisons for violating Iran's sanctions.
The deal does not lift sanctions or give cash to Tehran. The U.S. Treasury Department will be responsible for overseeing any transfers to monitor compliance with the existing sanctions and that the restricted funds are used for permitted trade purposes.
The deal will be considered complete once the Americans are back on U.S. soil.
Copyright 2023, UnitedHeadlines.com