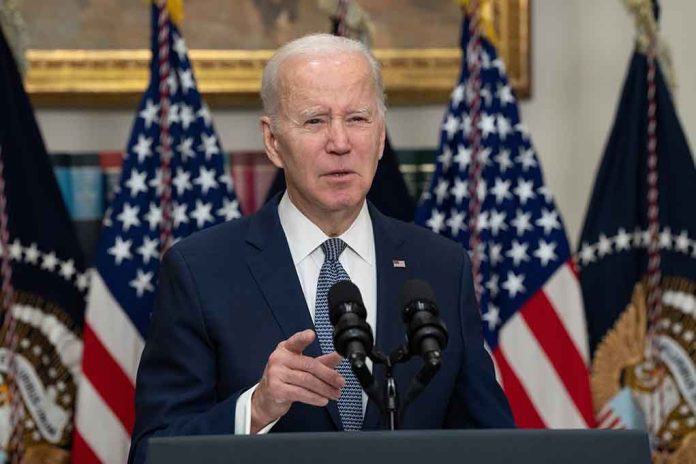 (UnitedHeadlines.com) – President Joe Biden issued his second veto April 6, over a resolution that would have rescinded the waters of the United States rule, which the administration says helps give Americans a better definition of the waters of the U.S.  
The administration's regulations put in place protections for wetlands, small streams and other waterways that were deregulated by the Trump Administration. The rule requires that those looking to do construction or mining in waters in the U.S. get federal permits. The new rule was announced in December of 2022.
In February, Montana Rep. Sam Graves introduced a resolution to rescind the rule by using the Congressional Review Act. The resolution to rescind the rule passed in the House in March with a 227-198. Nine Democrats in the House joined all but one Republican in voting in favor of the resolution. 
West Virginia Sen. Sen. Shelley Moore Capito introduced the resolution in the Senate, where it passed in a 53-43 vote, with Montana Sen. Jon Tester, Nevada Sen. Jacky Rosen, West Virginia Sen. Joe Manchin  and Nevada Sen. Catherine Cortez Masto,all Democrats, as well as Arizona Sen. Kyrsten Sinema, an independent, voting with Republicans.
The new rule took effect March 20 in 48 states. A U.S. District Court judge issued an injunction on the new rule for Idaho and Texas saying it poses irreparable harm to those states.
Those in favor of the resolution to rescind the water rule said the regulation was overreach by the executive branch and that it places a burden, especially on those in the agriculture community. Biden had threatened to veto the resolution. 
Senate Minority Leader Mitch McConnell as well as Manchin have both spoken out about the new rule being government overreach.
This is the second veto of Biden's presidency with the first being issued March 20 over a Biden administration rule involving retirement plans.
Copyright 2023, UnitedHeadlines.com