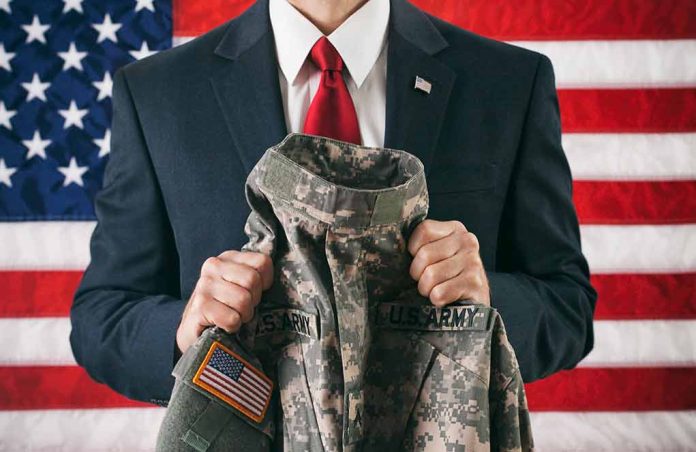 (UnitedHeadlines.com) – On June 19, President Joe Biden referred to Alabama Sen. Tom Tuberville's blocking of the Department of Defense nominations during his speech for about 40 people at a Los Gatos, California fundraiser.
While not mentioning him by name, Biden referred to a "former football coach from Alabama," questioning the holding of military nominees over the abortion policy at the Department of Defense.
The new Department of Defense policy, effective Feb. 16, allows servicewomen to be reimbursed for travel and time off if they seek an abortion. Tuberville said the move was an illegal expansion of the authority of the Department of Defense. Tuberville has moved to block officer nominees and promotions to protest the new policy. Tuberville has stated the new policy violates the Hyde Amendment, which prohibits federal taxpayer funds from being used for abortion services.
Over 200 military promotions have been held up because of Tuberville's holds, a move Biden referred to as "bizarre."
The move by Tuberville, which only blocks the nominations partially, does make the process longer.
The Department of Defense claims the move harms military readiness; however, Tuberville rejects that idea, saying he is holding the "military accountable." In May, Department of Defense Secretary Lloyd Austin said the move by Tuberville was "irresponsible." On June 19, Karine Jean-Pierre, the White House press secretary, also claimed the move by Tuberville is "hurting our national security."
Tuberville's protest, which began in March, has been joined by Kansas Sen. Roger Marshall, South Dakota Sen. John Thune, Nebraska Sen. Deb Fischer, Utah Sen. Mike Lee, North Carolina Sen. Ted Budd, Florida Sen. Marco Rubio, Iowa Sen. Joni Ernst, Montana Sen. Steve Daines, South Dakota Sen. as well as Alabama Rep. Barry Moore, Texas Rep. Chip Roy, Texas Rep. Michael Cloud, Louisiana Rep. Mike Johnson and North Carolina Rep. Dan Bishop.
Copyright 2023, UnitedHeadlines.com