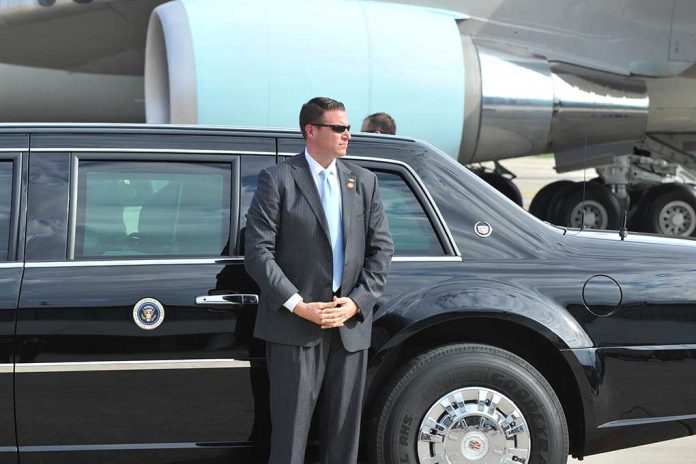 (UnitedHeadlines.com) – New York Times bestselling author Chris Whipple releases his new book on January 17, 2023. "The Fight of His Life: Inside Joe Biden's White House" offers a glimpse into the Biden White House following former President Trump's departure in 2021. Reportedly inside knowledge on why the current commander-in-chief doesn't trust some members of his Secret Service is among the bits of information the book promises to reveal.
The January 6 Connection
According to The Hill, which received an advance copy of Whipple's book, Biden doesn't trust the "MAGA sympathizers" within his security detail. The author says a good number of Secret Service agents are "white ex-cops from the South," a demographic that typically leans toward the Right. As a result, he states the US leader has questioned whether some members have welcomed his presence in the White House.
Biden doesn't trust some Secret Service, doesn't believe 'details' of dog biting incident: report https://t.co/nVMlUkNnwi pic.twitter.com/85oue4gyaG

— The Hill (@thehill) December 28, 2022
Biden's most significant distrust seems to stem from reports that Secret Service members had erased their January 6 communications, leading to questions as to whether some of them could be loyal to anyone but the 45th president. The current commander-in-chief has reportedly regarded the members' conduct as "incompetent and politicized."
The Other "Major" Problem
Secret Service agents have also clashed with Biden's dog, Major. The rescued German shepherd allegedly bit one detail member in 2021. The president has never outright denied the service member's claim, at least to the public, although he has rejected some of "the details" of the event. He insists that the injured party lied about the location and circumstances surrounding the bite, noting it allegedly took place on the second floor of the White House. The Independent, citing Whipple's book, wrote that Biden told a friend during a personal tour of the presidential home, "Look, the Secret Service are never up here. It didn't happen."
Major went to private training in Delaware after the reported attack. When he returned later in the month, he allegedly bit someone else. This individual was from the National Park Service, and the incident also occurred at the White House.
Biden has defended the pooch, calling his pet "sweet" and explaining the animal simply needed time to adjust to life around so many strangers. Still, could bias sway the president? People reported that the German shepherd has historically exhibited aggressive behavior toward multiple staff and security workers. Major is the first shelter rescue to assume the role of First Canine.
Is Biden's distrust of his Secret Service valid, or has the president placed more trust in his shelter rescue than in the law enforcement professionals sworn to protect him?
Copyright 2023, UnitedHeadlines.com