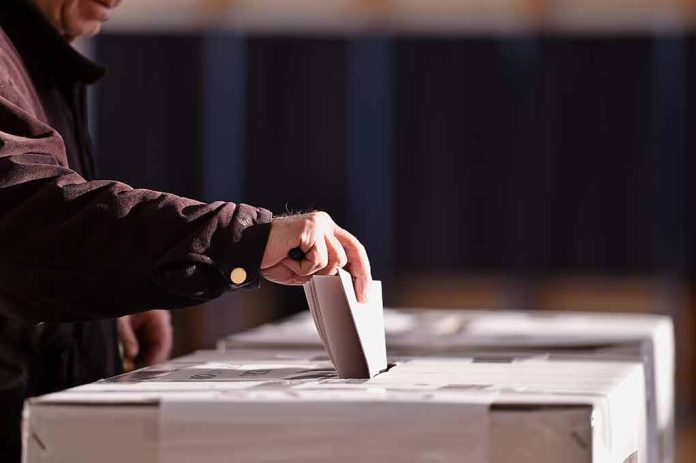 (UnitedHeadlines.com) – Though polls show only 34 percent of Americans support his economic policies, President Joe Biden is preparing to travel the country promoting his "Bidenomics" plan.
Biden will discuss new spending for clean energy manufacturing while in South Carolina. While in Arizona at the Gila River Indian Reservation, Vice President Kamala Harris will talk about how spending will be boosted on Native American land because of the infrastructure bill.
Also helping to promote the "Bidenomics" plan, Transportation Secretary Pete Buttigieg will travel to Washington, Health and Human Services Secretary Xavier Becerra will travel to Ohio, the head of the Small Business Administration Isabel Guzman will travel to California, and Interior Secretary Debra Haaland will travel to New York.
Biden senior adviser Mitch Landrieu will host an event with New Mexico Gov. Lujan Grisham. Buttigieg, Haaland, Landrieu, and Becerra will then head to other events touting the plan on July 7.
White House Communications Director Ben LaBolt said the trips are a way for the accomplishments of the Biden administration to be shared with Americans such as the infrastructure bill as well as the Inflation Reduction Act. LaBolt said Americans are not done "hearing about Bidenomics." Biden says that Bidenomics is a way to "Restore the American dream."
As the administration tries to promote the plan, Republican candidates for president offer their definition of Bidenomics with Florida Gov. Ron DeSantis saying it is "everybody pays more" for items and former President Donald Trump saying it is Americans facing higher taxes as well as" crippling regulations, crushing inflation."
In a Fox News June poll on the economy, Biden has a 60 percent disapproval rating. Polling also shows that Democrats only have a 60 percent approval rating of Biden's handling of the economy. In January 2021, when Biden took office inflation was about 1 percent, rising by June 2022 to 9.1 percent. It is currently around 4 percent, still above the Fed's target of 2 percent.
Copyright 2023, UnitedHeadlines.com