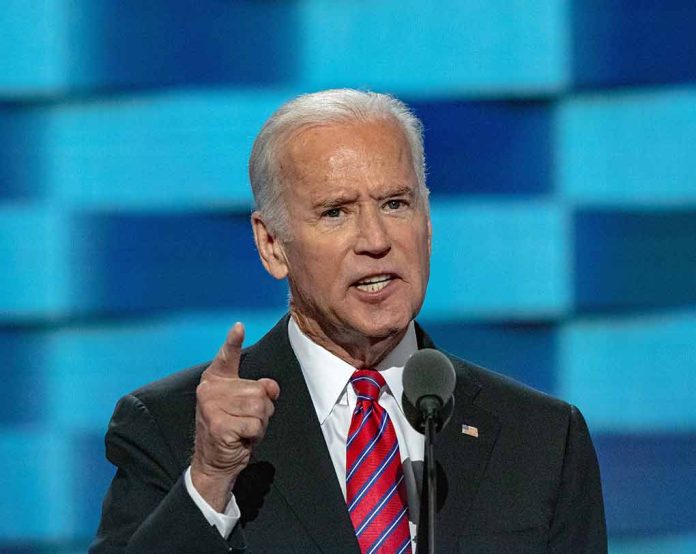 (UnitedHeadlines.com) – On July 9, Democrat California Rep. Barbara Lee called out President Joe Biden, saying he has crossed a line with his decision to send cluster munitions to Ukraine.
On July 7, Biden announced his plans to send cluster munitions to Ukraine in its fight against Russia, even though the cluster munitions carry a higher risk of civilian casualties. Cluster munitions, which release smaller explosive submunitions which spread in mid-air in order to hit multiple targets, have been banned by more than 120 countries due to the concern for civilian casualties. In 2010, Congress enacted restrictions on the transfer of cluster munitions which Biden's plan required special permission.
Lee commented on Biden's decision on July 9 on CNN's State of the Union with Jake Tapper. Lee stated that they do not always explode immediately, saying they "should never be used."
While Lee did not say sending the cluster munitions would be a war crime, the White House had previously stated in 2022 that Russia's use of cluster munitions could potentially constitute a war crime. Lee did comment on how the U.S. would "risk losing our moral leadership" after sending the cluster munitions to Ukraine.
Lee stated she hopes the Biden administration reconsiders the decision to send the weapons to Ukraine.
According to National Security Council spokesman John Kirby, Biden is sending the cluster munitions to help strengthen Ukraine's counteroffensive as Ukraine is running out of inventory. Kirby also stated the U.S. will help Ukraine with de-mining efforts regarding the cluster munitions.
Lee, along with 18 other Democrats, also signed a letter condemning the decision to send Ukraine cluster munitions. The letter states there are other ways the U.S. can support Ukraine besides sending the weapons which "runs counter to Congress's restrictions."
A progressive, Lee is running for California's Senate seat, which is currently held by Sen. Dianne Feinstein. In 2001, she voted against the Afghanistan war.
Copyright 2023, UnitedHeadlines.com