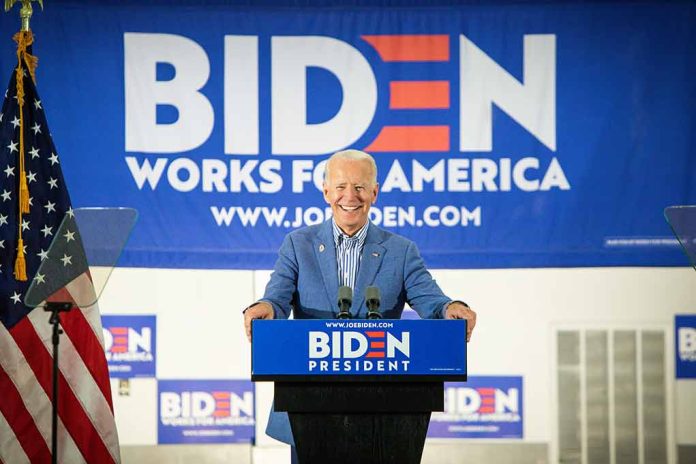 (UnitedHeadlines.com) – On April 25, President Joe Biden announced he is running for reelection in 2024. The date marks the four-year anniversary of the launch of his 2020 campaign.
In his three-minute video announcing he is running, Biden argued he needed to be reelected so he had more time to fulfill his promise of restoring the character of the country, mentioning his fight against what he claims is Republican extremism and cites what he calls MAGA extremism in his video.
Biden is running using similar themes to his 2020 campaign, saying he is trying to prevent former President Donald Trump from achieving a second term.
Biden's approval ratings are low as he enters the race, with questions about his age circulating even among Democrats. Biden is currently the oldest president in the history of the U.S. at 80. If he is successful in 2024, he would be 89 when his second term ends in 2029.
Biden's campaign headquarters will be in Wilmington, Delaware.
Julie Chavez Rodriguez was named as Biden's campaign manager.  Quentin Fulks, who ran Georgia Sen. Raphael Warnock's 2022 race, was named as Biden's deputy campaign manager. Deputy Chief of Staff Jen O'Malley Dillon and Chief of Staff Jeffrey D. Zients will be involved in the campaign, as well as top aides Steve Ricchetti, Bruce Reed, Mike Donilon and Anita Dunn.
Michigan Gov. Gretchen Whitmer DreamWorks CEO Jeffrey Katzenberg, Illinois Sen. Tammy Duckworth, Delaware Sen. Chris Coons, Rep. Lisa Blunt Rochester of Delaware, Rep. Veronica Escobar of Texas and Rep. Jim Clyburn of South Carolina all have been named as campaign co-chairs. This will be Biden's fourth presidential campaign.
Two other Democrats have also announced campaigns, self-help author Marianne Williamson and environmental lawyer Robert F. Kennedy Jr., who is the son of the late Robert F. Kennedy and nephew of the late President John F. Kennedy.
Copyright 2023, UnitedHeadlines.com