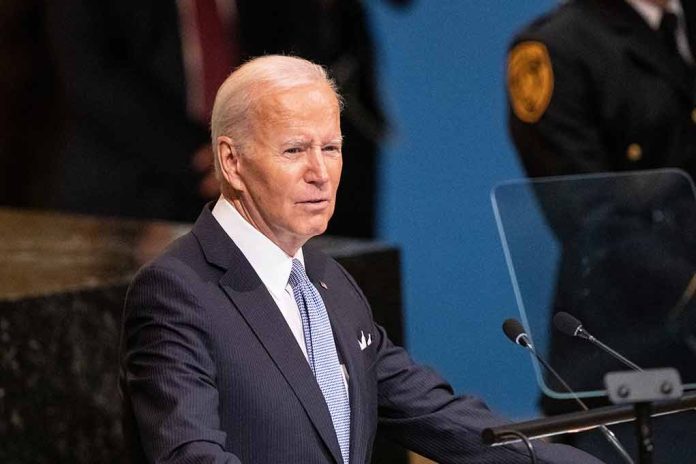 (UnitedHeadlines.com) – His speech did not just call for a ban on assault weapons and high-capacity magazines but went on to call for universal background checks, safe storage laws, and for ending manufacturers' immunity from liability.
Biden mentioned the July 4 parade shooting in Highland Park, Illinois, urging others to follow the lead of Illinois Gov. J.B. Pritzker who signed legislation banning high-capacity magazines and "assault weapons" after the shooting. Biden said other states and Republican lawmakers in Congress should agree to what he called "common sense reforms."
Biden also mentioned shootings that occurred in the days leading up to the July 4 holiday. The push for stricter gun laws comes after shootings in Chicago, Baltimore, Philadelphia, Lansing, Michigan, Wichita, Kansas, and Fort Worth, Texas in the days before July 4 left 10 people dead and 49 injured.
This is not the first time Biden has pushed for a ban on assault weapons as well as other new gun laws. In May, he called for Congress to pass the stricter gun laws saying he would sign it immediately. He signed an executive order in March to expand background checks because Congress had not yet acted on stricter gun laws. The executive order allows for a clarification of the definition of who is "engaged in the business" of selling firearms. It also seeks to raise awareness of both red flag laws as well as safe gun storage laws.
Biden also enacted new gun laws in June 2022 when he signed the Safer Communities Act. The bipartisan legislation provides funding for mental health services as well as expanded background checks for those who are seeking to purchase a firearm. The bill also gives incentives to states that pass red flag laws.
Copyright 2023, UnitedHeadlines.com