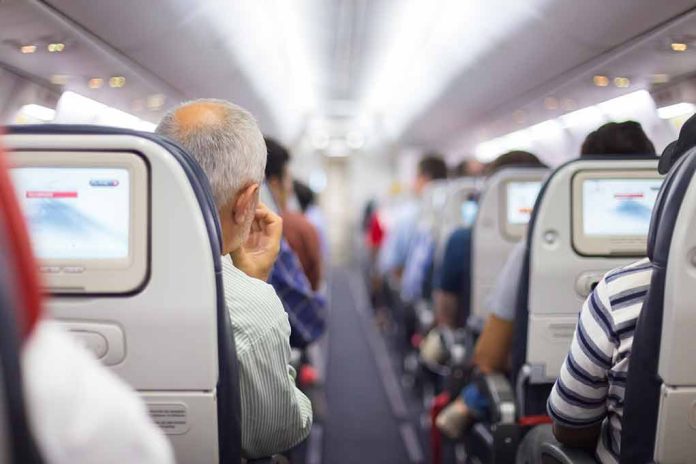 (UnitedHeadlines.com) – A new regulation was proposed on May 8 by President Joe Biden and Transportation Secretary Pete Buttigieg that would require airlines to cover expenses for hotel rooms, meals, and other expenses to customers whose flights are disrupted.
The rule seeks to have airlines offer not only timely rebooking of flights to customers but also meals, hotel accommodations as well as transportation to and from the airport and hotel.
The regulations include launching an expanded Airline Customer Service Dashboard on FlightRights.gov which shows airlines that offer compensation in cash, vouchers, frequent flyer miles, and travel credits for controllable travel delays. The dashboard was first launched in 2022 to allow passengers to view the information more easily.
The proposed rule would define what is considered a controllable delay or cancellation.
Currently, only one airline offers frequent flyer miles, while two provide travel credits or vouchers for travel delays. No airline offers cash compensation. There are 10 airlines that offer meals to passengers whose flights have been delayed or canceled due to the airline. Nine airlines guarantee hotel accommodations.
According to the Transportation Department, the proposed rule would better protect passengers against financial losses. The Transportation Department also stated that the proposed rule will help improve the on-time performance of airlines.
Airlines are currently not required by federal law to issue passengers' compensation. Passengers can currently request refunds for flight cancellations and delays though airlines usually try to get passengers to accept travel vouchers.
After Biden's State of the Union address where he attacked family seating fees that airlines charge, Alaska Airlines, Frontier Airlines as well as American Airlines, all announced commitments to provide fee-free family seating.
The proposed rule comes before the kick-off of the 2023 summer travel season. The summer 2022 travel season saw widespread airline disruptions. The Transportation Department has said it is working with airlines in order to reduce the number of cancellations and delays this summer.
Copyright 2023, UnitedHeadlines.com