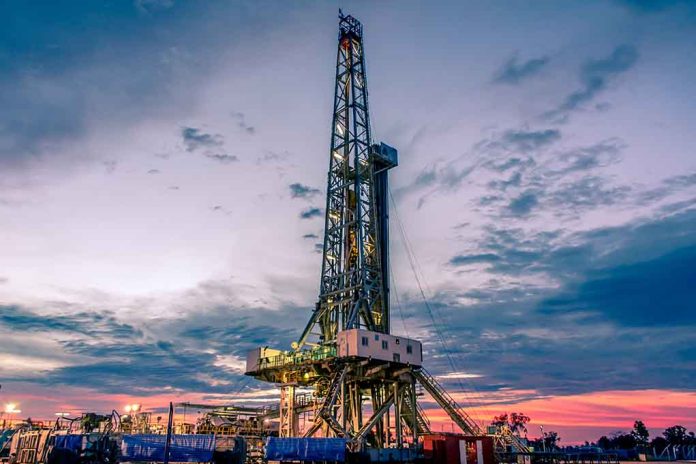 (UnitedHeadlines.com) – In the Gulf of Mexico, over 73 million acres of waters will be auctioned off for offshore oil and gas drilling by the Biden administration. The Interior Department's Bureau of Ocean Energy Management held a lease sale March 29.
March 28 federal data indicated that companies had interest in bidding for 1.6 million acres of the waters.
The sale of the waters for offshore drilling for oil and gas was added to the Inflation Reduction Act by West Virginia Sen. Joe Manchin. Manchin wrote in requirements for the Interior Department to hold new lease sale for oil and gas drilling in the Gulf of Mexico as well as in Alaska in Cook Inlet,
A lawsuit aimed at stopping the lease sale has been filed by environmental groups who say that the environmental analysis by the Interior Department is flawed. The Biden administration, in the environmental analysis, estimated about 21.2 million metric tons of carbon dioxide would be emitted from the oil and gas drilling at the site of the sale. The scope and size of the sale is also a concern of the environmental groups.
This could be the first lease sale to actually result in new drilling. In 2021, the BIden administration was involved with a lease sale over 80 million acres that ended up in court after Biden tried to put a ban on new gas and oil leases on federal lands and waters. The ban was thrown out by a judge in Louisiana. However, the Interior Department ended up canceling the leases after the court rulings. 
The Biden administration also approved the drilling for three sites as part of the Willow Project in Alaska March 13. The size of the Gulf of Mexico lease sale is three times as large.
There will be another lease sale for oil and gas drilling in September.
Copyright 2023, UnitedHeadlines.com