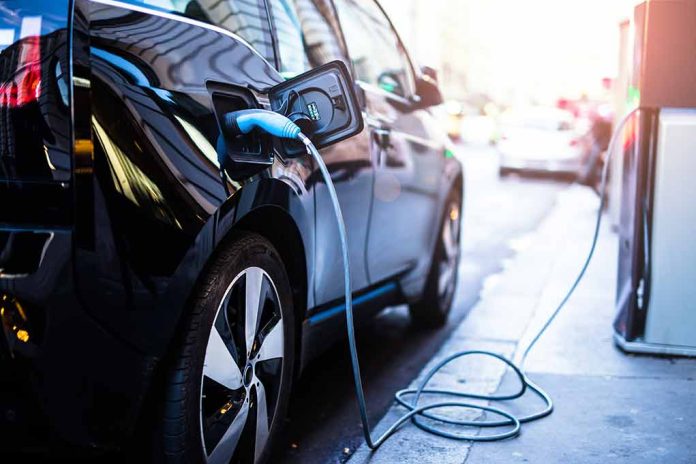 (UnitedHeadlines.com) – On July 27, the Biden administration released its proposal for new fuel economy standards for cars and trucks.
By 2027, the new Corporate Average Fuel Economy (CAFE) standards will require fuel efficiency in cars to improve by 2 percent and fuel efficiency for light-duty trucks to improve by 4 percent each year through 2032. As of 2030, fuel efficiency for work vans, as well as pickup trucks, must improve by 10 percent each year.
The average fuel economy for the U.S. fleet could be 58 miles per gallon by 2032. For model years 2024-2026, the CAFE standards finalized in March 2022 mandate an average fuel economy of 49 miles per gallon for the U.S. fleet by the year 2026. Currently, for model year 2022 vehicles, it is 26.4 miles per gallon. The new standards would require fuel efficiency to be doubled within the next 10 years.
Over the lifetime of a vehicle, the new fuel efficiency standards will save consumers $50 billion, according to the Department of Transportation as well as the National Highway Traffic Safety Administration. Through 2050, the new fuel efficiency standards will reduce gasoline consumption by 88 billion gallons.
Through 2050, carbon emissions would decrease by 900 million tons because of the new fuel efficiency standards, which is the equivalent of taking 233 million vehicles off the road.
In a presentation to White House officials, General Motors Vice President of Global Regulatory Affairs David Strickland said the new fuel efficiency standards could cost automakers $300 billion. The new standards for model years 2024-2026 will cost automakers approximately $236.5 billion, according to a report that was submitted with the CAFE standards. Car prices are also expected to rise by $1,000.
The new fuel efficiency standards come three months after the new tailpipe emissions regulations proposed by the Environmental Protection Agency. By 2032, 67 percent of the new sedan, crossover, SUV, and light truck purchases would be electric vehicles because of the new tailpipe emissions regulations.
Copyright 2023, UnitedHeadlines.com