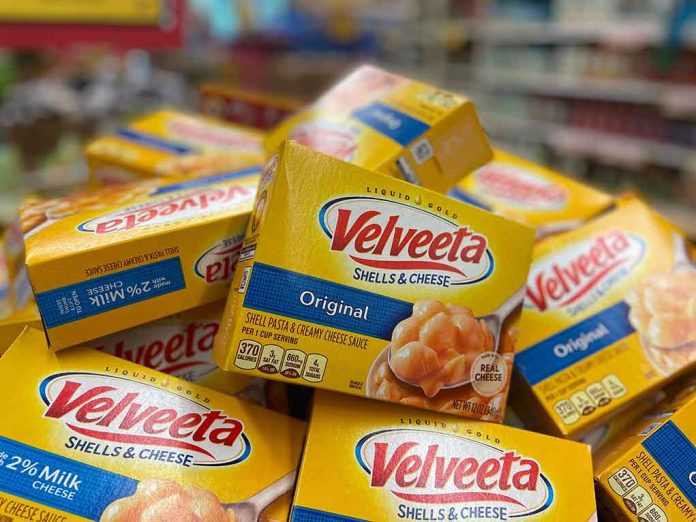 Woman Sues Velveeta for $5 Million
(UnitedHeadlines.com) – A lawsuit against Velveeta is underway over what one woman claims is deceptive practices. The Florida resident says the company's microwavable Shells & Cheese product includes misleading packaging misrepresenting its cooking time. The woman started a class-action suit hoping to receive $5 million in compensation for the discrepancy.
Fox News reported that Amanda Ramirez filed a lawsuit on Nov. 18 against Kraft Heinz Foods Company. She alleges that product claims that consumers can prepare it in 3 ½ minutes are "false and misleading" because they don't account for the time needed to mix the ingredients. According to the plaintiff, cooking time is just one of the multiple steps necessary to complete the side dish.
A Florida woman has filed a lawsuit against Kraft Heinz Foods Company, claiming Velveeta's Microwavable Shells and Cheese Cups take longer than the time stated on the box.https://t.co/a6F5adCwR8

— HOT 96 (@hot96tweets) November 28, 2022
Ramirez says Velveeta has defrauded customers, according to Law and Crime, referring to a 16-page court document. She claims consumers would be less likely to pay the "premium price" of over $10.99 for eight 2.39-ounce servings if they were aware it took longer than promised to prepare. According to Ramirez, the product's packaging breaks her state's false advertising laws, violating the Deceptive and Unfair Trade Practices Act and the Consumer Fraud Act. Ramirez is also suing for breach of warranty, unjust enrichment, fraud, and negligent misrepresentation. In total, 100 plaintiffs have joined the class-action lawsuit.
Will Wright, the attorney representing the plaintiffs, acknowledges that some people might see the lawsuit as extraneous. Still, he feels Corporate America needs to be transparent about its products, and the action helps reinforce that concept. He said, "we are striving for something better."
Copyright 2022, UnitedHeadlines.com