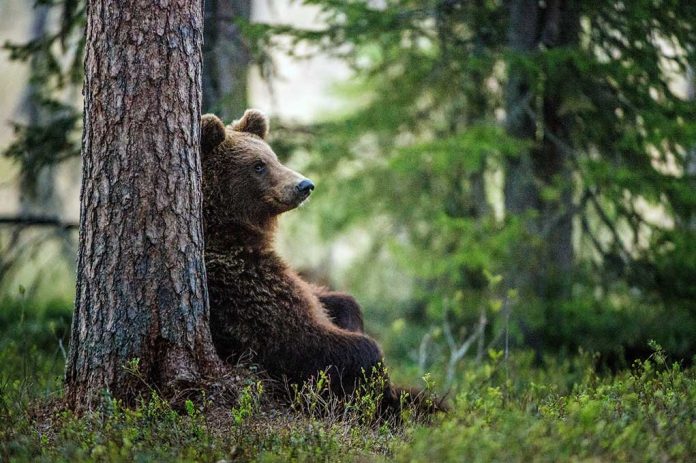 (UnitedHeadlines.com) – A bear stumbles into a convenience store one night — no, that isn't the beginning of a joke. It's the start of a story about a terrified store clerk and a burly bruin in Olympic Valley, CA.
A video posted on November 15 soon went viral for the scene it revealed. Rachelle Ducusin, a 7-Eleven employee, had a scary encounter with a black bear outside her store. The bear was trying to get into the trash bins, and Ducusin attempted to shoo it away. The animal wasn't happy about being disturbed and charged several times before the clerk ran inside and called for help.
While waiting for someone to assist, Ducusin noticed the bear at the door. The inquisitive beast managed to get inside, which prompted the poor shopkeeper to begin screaming in an attempt to get the bear to leave.
While Ducusin continued to alternate between yelling and sobbing, the bear began to assess the situation. It bumped the hand sanitizer dispenser and got some on its head. Then, the curious animal stood up and put its paws on the counter as if it was just another customer.
About this time, emergency personnel arrived. They used rubber bullets to move the bear from the store, seemingly ending its adventure. But the furry beast wasn't done with the 7-Eleven. He came back later the same night to investigate the garbage cans again.
Despite her hysterics, Ducusin said she was happy the bear didn't trash the store, and she realized the event was actually entertaining. She posted her recording online, and as of November 16, it had already gotten over 8 million views on TikTok.
Copyright 2021, UnitedHeadlines.com