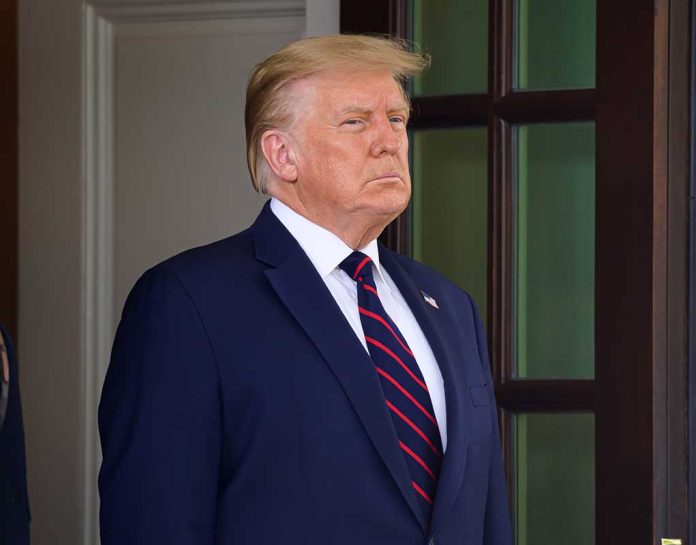 (UnitedHeadlines.com) – Former President Donald Trump's tweets were famous all around the world. According to William Barr, former Attorney General under Trump's administration, the 45th president shared his secret to creating the perfect tweet. Now, Barr, who was once one of the most loyal allies to the former president, is allegedly exposing his former boss.
In his forthcoming book, former Attorney General William Barr said that Trump once approached him at the end of a meeting and let him in on the secret that made his tweets popular. https://t.co/mTaQKzibkj

— Intl. Business Times (@IBTimes) March 2, 2022
In his new tell-all book, "One Damn Thing After Another: Memoirs of an Attorney General," Barr discusses the time he spent serving under Trump. According to the Washington Post, which received details of the book from leaks, Barr claims President Trump once told him his secret to a good tweet was to have just the "right amount of crazy."
The former AG, a strong conservative, also urged the GOP to avoid nominating Trump for president in 2024, claiming he doesn't possess the correct temperament and lacks the persuasive powers that a good leader needs.
Despite his former position as one of Trump's most loyal associates, Barr has begun distancing himself. The former AG once stood proudly with his boss, but now that he's trying to sell a book, he's suddenly become critical of the former president.
Do you believe Barr has switched up his position on Trump in order to sell books? Or is he finally showing his true colors now that Trump is no longer president?
Copyright 2022, UnitedHeadlines.com