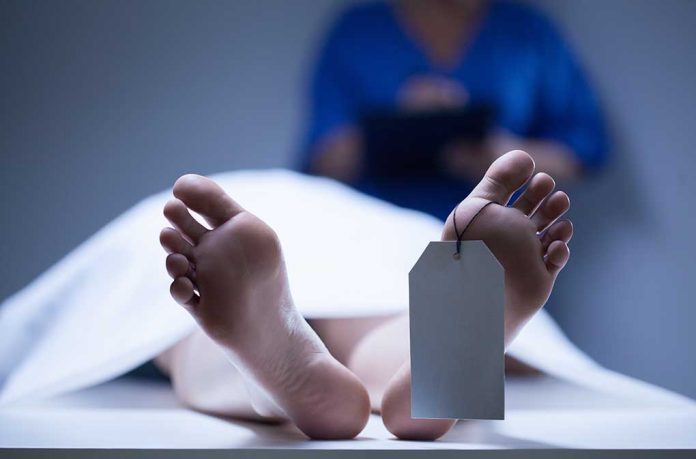 He's DEAD—"Torture" Was Reported!
(UnitedHeadlines.com) – The Oklahoma County Detention Center submitted a press release on September 11 announcing the death of inmate John Basco. The deceased was among four plaintiffs who had come forward against the jail, where the county held the men as pre-trial detainees. They alleged torture at the hands of three employees, with one tactic including blasting the children's song "Baby Shark" on a repeating loop.
Officers found John Basco unresponsive at around 3:52 a.m. during a routine check. Despite immediate efforts to resuscitate the inmate, authorities pronounced him dead at 4:06 a.m. The State Medical Examiner's Office is still working to determine the cause of death. Basco had only been in jail for three days.
An Oklahoma inmate who alleged in a lawsuit that jail staff tortured detainees, forcing them into stress positions while playing the song "Baby Shark" for hours, was found dead in his cell on Sunday. https://t.co/6cQZ8hg9AX

— NBC News (@NBCNews) September 13, 2022
Speaking to NBC News, Cameron Spradling, one of Basco's attorneys, called the event "mysterious," noting that 13 other inmates have passed away in the Oklahoma County Detention Center this year alone. Last month, an unrelated inmate died from a reported suicide.
Basco, along with fellow detainees Ja'Lee Foreman Jr., Daniel Hedrick, and Joseph Mitchell, alleged two correctional officers and their supervisor used excessive force and cruel "torture events" against them. Most notably, the deceased and two others reported that the two correctional officers reportedly made them stand in a "stress position" for extended periods while "Baby Shark" blasted loudly enough to shake the walls.
Both accused officers have since resigned, and their supervisor retired. All three received misdemeanor cruelty charges in 2020, but the lawsuit against them remains pending.
Copyright 2022, UnitedHeadlines.com