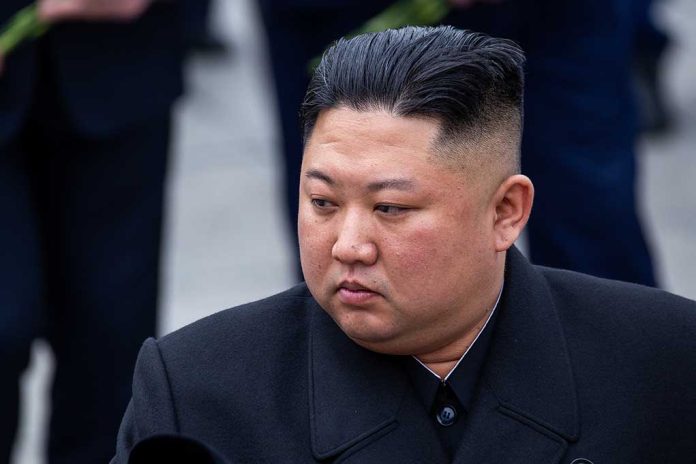 Mission FAILED – U.S. Government's Nuclear Operation Falls Apart
(UnitedHeadlines.com) – North Korea has become a bit of a wildcard as it continues to advance its nuclear technology. There was a time when the socialist country didn't possess such power. However, according to Rafael Grossi, Director General of the International Atomic Energy Agency, a collection of failures has led North Korea to where it is now.
Efforts to stop North Korea's nuclear program a 'collective failure,' U.N. atomic chief says https://t.co/bZh1d1B0cq

— UPI.com (@UPI) July 6, 2022
United Press International reported that Grossi described the global effort to stop the Democratic People's Republic of Korea's (DPRK) nuclear program as a "collective failure." The director general added that there's a possibility North Korea could conduct another test at any time. Grossi further explained that the communist country didn't have nuclear capabilities until 2006 after several initiatives failed and resulted in the country's first nuclear test.
A 1994 agreement between the US and North Korea should've prevented the DPRK from developing atomic weapons. Unfortunately, the agreement dissolved in 2002 despite the fact that China, South Korea, the United States, Russia, Japan, and North Korea openly discussed the issue. As a result of this failure, the DPRK now has a sizable nuclear arsenal as a result.
South Korea's newly elected leader, President Yoon Suk-yeol, has asserted he will take a tougher stance against his northern neighbor and that his country will meet any provocation with swift and firm punishment.
Will South Korea's stronger stance help the world rein in its northern neighbor's nuclear ambitions? Or will the line drawn in the sand only escalate tensions with the DPRK?
Copyright 2022, UnitedHeadlines.com